It's Friday and that means New Products. We are really excited to show you this "shadowy" new addition to our catalog. Let's check out the video and see what we've got this week!
Classic Rob. Hopefully we were able to convey just how simple it is to assemble and use the Shadow Chassis.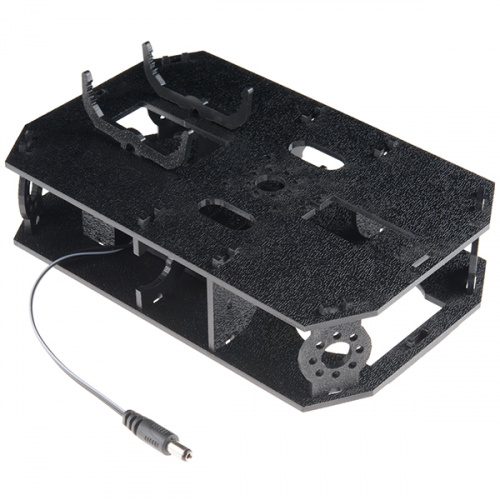 The Shadow Chassis is a marvelously durable and modular robot platform from RobotZone. The chassis plates and mounts are cut from ABS plastic and utilize the Actobotics hub patterns for sensors, controllers, power, etc. Simply snap each panel together and you'll be able to attach your motors and favorite robotics controller. With the included "snap on" micro-controller mounts, you can attach an Arduino, Raspberry Pi, SparkFun RedBoard, or SparkFun RedBot Mainboard! This kit even has a mounting hole for a standard size servo as well as a 4xAA battery holder with barrel jack termination.
This pair of Hobby Gearmotors are the exact motors we recommended for use in the Shadow Chassis. With these banana yellow motors you'll be offered a cheap and easy-to-use setup to get your wheels turning at a speed of up to 140 RPM unloaded.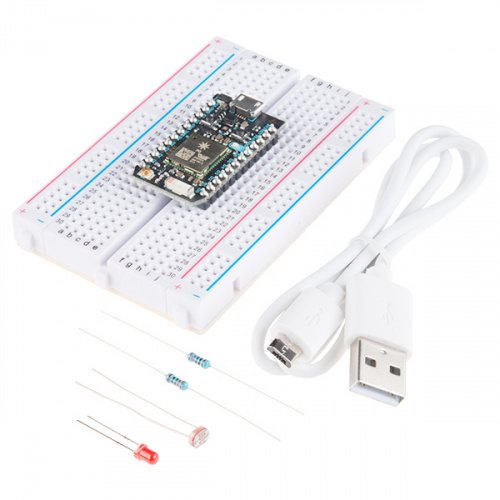 Last up this week, we are starting to take preorders for Particle's new Photon Kit. Two weeks ago we released the product line for the module. Now you will be able to save your spot in line for this brand spanking new IoT device!
Particle's Internet of Things hardware development kit, the Photon, provides everything you need to build a connected project. Particle combines a powerful 120Mhz ARM Cortex M3 micro-controller with a Broadcom Wi-Fi chip in a tiny thumbnail-sized module called the PØ (P-zero). The Photon Kit includes a Photon with headers, a shiny white mini-breadboard, a USB-micro cable, and a couple of extra surprises to help you start building right away.
That's all for this week, folks. Check back next week and we might just have something that utilizes the new Shadow Chassis to a further extent. We'll see you then, have fun with the suspense!