Hello. This is Robert and I'm here to talk about new products. We hope you like the Internet (of things!), because we've got stuff that helps your next project talk to it. Also, we have a change of venue for this week – see if you can find the malfunctioning light in the background!
Last week we released the new version of the uArm, but didn't have a standard Product Post video, so I decided to give you a brief overview of the differences between the old and new version. Now that we have that out of the way, let's get to the new stuff for this week.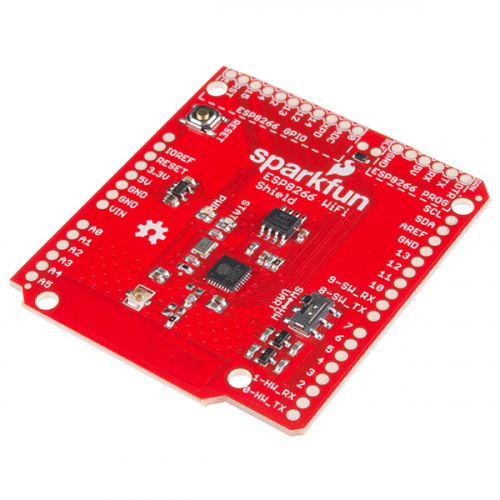 The SparkFun ESP8266 WiFi Shield is an Arduino compatible shield for the ESP8266 WiFi SoC – a leading platform for Internet of Things (IoT) or WiFi-related projects. There are a variety of designs based around the ESP8266, including tiny, modular boards and more accessible development boards like our very own SparkFun ESP8266 Thing. Check out the hookup guide for more information about using the shield.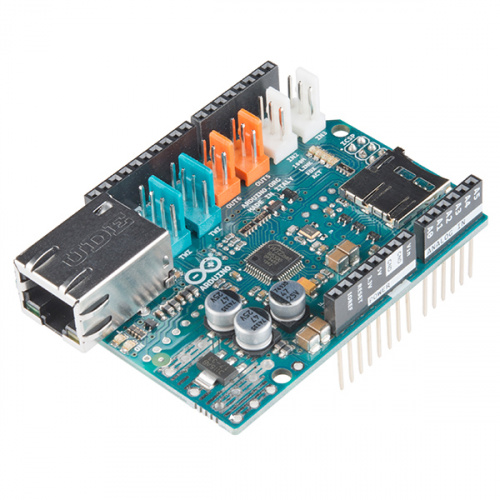 The Arduino Ethernet Shield 2 allows an Arduino Board to connect to the Internet. The new V2 has an updated header arrangement for R3 Arduino boards, and adds TinkerKit headers on top too. The Shield also includes a reset controller, to ensure that the W5500 Ethernet module is properly reset on power-up. Previous revisions of the Shield were not compatible with the Mega and needed to be manually reset after power-up.
That's all folks. Thanks for reading, watching, and all the other good stuff you do. See you next week with more new stuff.