How's it going, everyone? It's Friday and as always that means it's time for your Friday Product Post. We've changed a few things up with the studio - changes that we think you are all going to love. Let's check it out and see what we have for you this week!
The wall is back! Now onto your new products.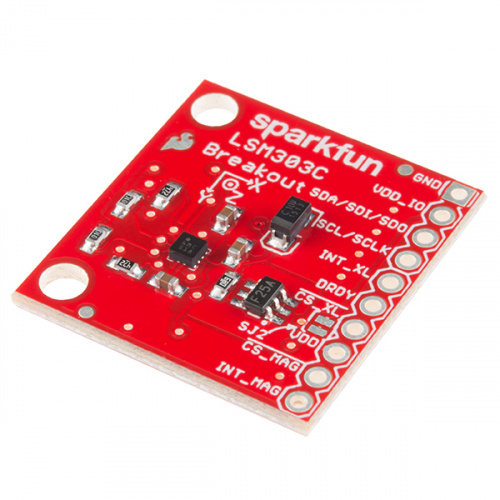 The LSM303C is a 6 Degrees of Freedom (6DOF) inertial measurement unit (IMU) in a single package, specifically developed as an eCompass device. Due to the IC housing a 3-axis accelerometer and a 3-axis magnetometer, combined with its low cost, the LSM303C was perfect for us to create this small breakout board just for you! Each LSM303C Breakout has been designed to be super-flexible and can be configured specifically for many applications. The LSM303C Breakout can be configured to generate an interrupt signal for free-fall, motion detection and magnetic field detection!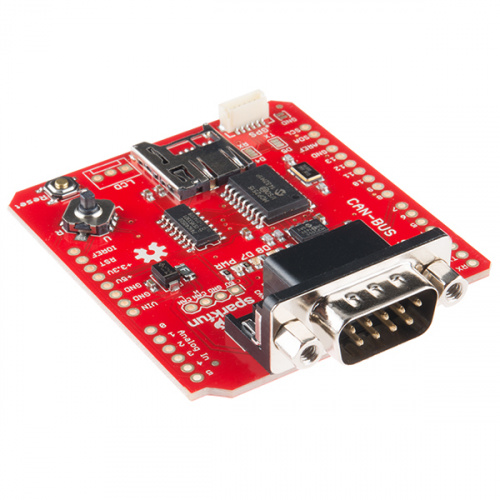 The CAN-BUS Shield provides your Arduino or Redboard with CAN-BUS capabilities and allows you to hack your vehicle. It uses the Microchip MCP2515 CAN controller with the MCP2551 CAN transceiver. CAN connection is via a standard 9-way sub-D for use with OBD-II cable. Ideal for automative CAN application. The shield also has a uSD card holder, serial LCD connector and connector for an EM406 GPS module. These features make this shield ideal for data logging application.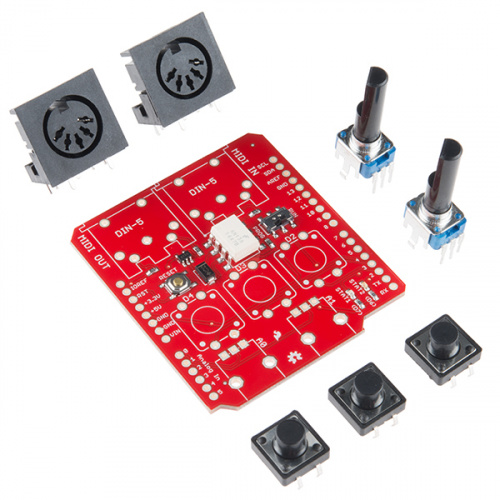 The SparkFun MIDI Shield board gives your Arduino-based device access to the antiquated, but still widely used and well supported MIDI communication protocol, so you can control synthesizers, sequencers, and other musical devices. The MIDI protocol shares many similarities with standard asynchronous serial interfaces, so you can use the UART pins of your Arduino to send and receive MIDI's event messages.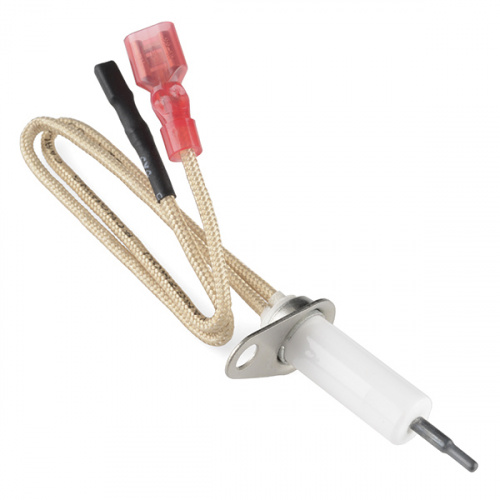 Back by popular demand for a limited time! We've finally figured out how to safely ship our Silicon Nitride Igniters. These igniters are used to light natural gas furnaces. Simply apply 12V and they quickly heat up to above 1300°C (that's white hot!) The heating element is cemented into a ceramic insulator and connected to a stainless steel mounting tab. It is important to note that these igniters are heavily controlled and we will NOT be able to ship them outside of the United States. Sorry, world!
That's all for now, folks. Thanks for stopping by, and rest assured we will be back next week with yet another Friday Product Post. See you, then!