It's Friday and that means new products! We have a "couple things" for you to look at today. Let's go ahead and just dive in and see what we have.
Do you understand the title of the post now? It's a pun! HA! If you want to see the demos on their own, you can find the ESP8266 video here and the Thermocouple Breakout video here.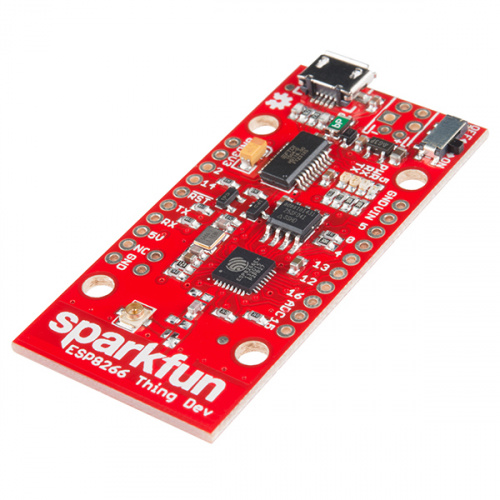 The SparkFun ESP8266 Thing Dev Board is a development board that has been solely design around the ESP8266, with an integrated FTDI USB-to-Serial chip. The ESP8266 is a cost-effective, and very capable WiFi-enabled microcontroller. Like any microcontroller, it can be programmed to blink LEDs, trigger relays, monitor sensors, or automate coffee makers, and with an integrated WiFi controller, the ESP8266 is a one-stop shop for almost any Internet-connected project. To top it all off, the ESP8266 is incredibly easy-to-use: firmware can be developed in Arduino, and uploaded over a simple, serial interface. The ESP8266 Thing Development Board breaks out all of the module's pins, and the USB-to-serial converter means you don't need any peripheral components to program the chip. Just plug in a USB cable, download the Arduino board definitions, and start IoT-ing.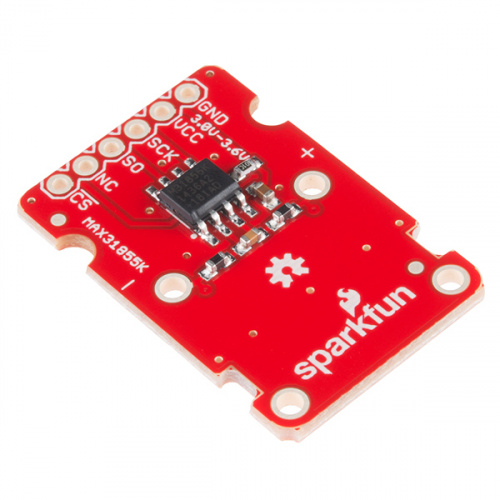 The SparkFun MAX31855K Thermocouple Breakout is a simple 14-bit resolution, SPI-compatible, serial interface thermocouple digitizer that makes reading a wide range of temperatures possible. The SparkFun Thermocouple Breakout takes a standard Type-K thermocouple in one end, digitizes the temperature measured and sends that data out the other end via a SPI interface, thereby interpreting the data and translating it for you to read!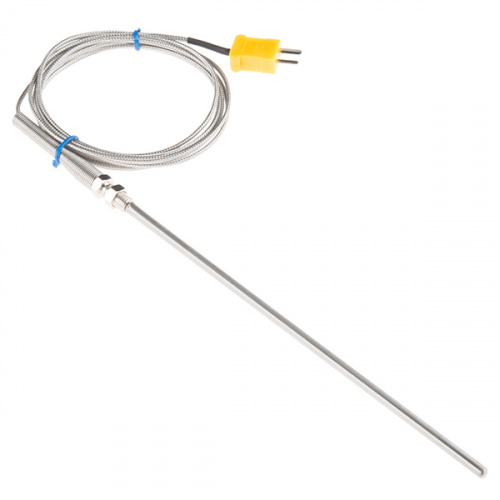 You'll need to hook something up to that new breakout you just saw, so how about a new stainless steel, Type-K Thermocouple probe! This common Type-K Thermocouple is made out of chromel and alumel and offers a temperature high of 400°C and a low of 0°C. The probe itself is only 200mm (7.8in) long with a diameter of 5mm (~0.2in) and is terminated with a standard thermocouple connector. Like the video said, don't use this with food!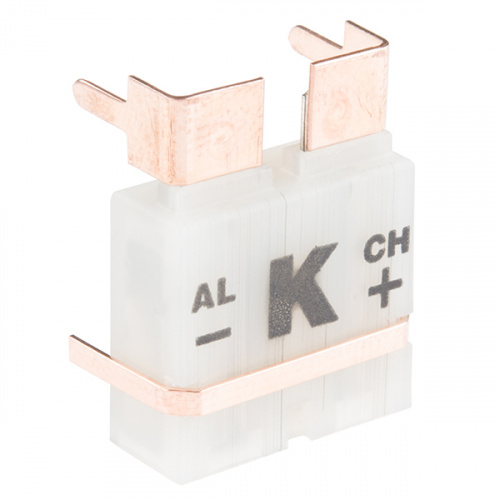 You have the breakout, you have the probe, but now you need to connect the two together. This Thermocouple Connector is perfect for bridging the gap between Type-K thermocouples with standard connectors with a PCB. This little connector is actually the exact part we recommend using with our SparkFun Thermocouple Breakout!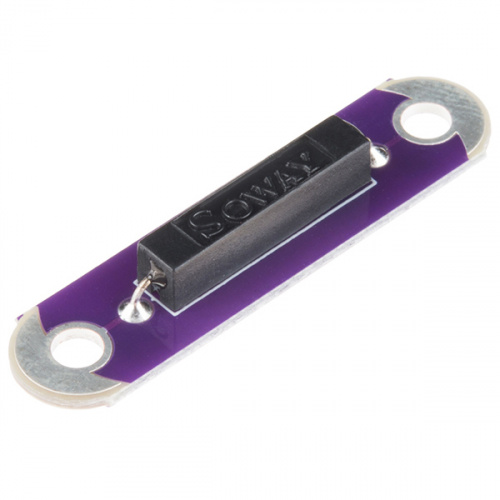 The LilyPad Reed Switch is a simple breakout for a reed switch that will make it easy to use in e-textiles circuits in exactly the same manner that you can currently use the LilyPad Button and Switch. In order to make it more durable for wearable use, we've used a different style of reed switch, which is insulated. This means that the same glass switch is encased in black plastic, making it much more difficult to break, but it works in exactly the same manner.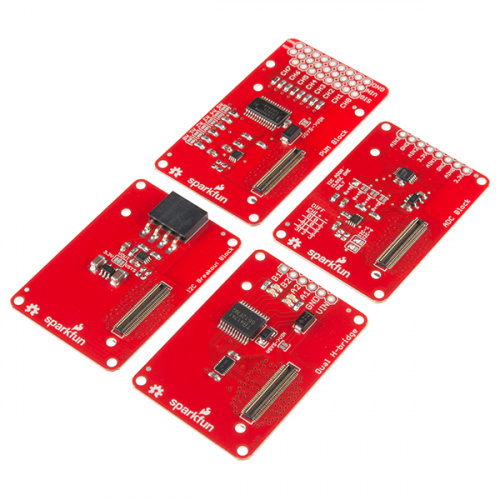 Rounding out the pack this week we have the new rev for the SparkFun Interface Pack for Intel® Edison. The Interface Starter Pack includes everything you need to get your Edison connected, essentially, any way you need. With this pack you will be able to snap four connector-type "Blocks" to your Edison to provide linking with I2C, PWM, ADC, or to motors via Dual H-Bridge. All you need to bring to this party is your own Intel® Edison.
That's it for this week, folks. We hope you enjoyed what we have to offer this Friday! Be sure to stop back by next week for another Friday Product Post. We'll see you then!