Hey there, everyone! We have kind of a small week this week when it comes to new products. As some of you may know today is Inventory Day here at SparkFun. What this means is that every person in the building is currently counting every piece of stock we have. Yup, we are counting right now, as you are reading this sentence! Please keep in mind that even though we are closed today, you can still place orders as normal and we will resume shipping on Monday, January 18th.
Now that we are through with the logistics let's move onto your new products for this Friday, with a new video to accompany them!
The Qduino Mini that we showed off in the video was released last week and is available for purchase now!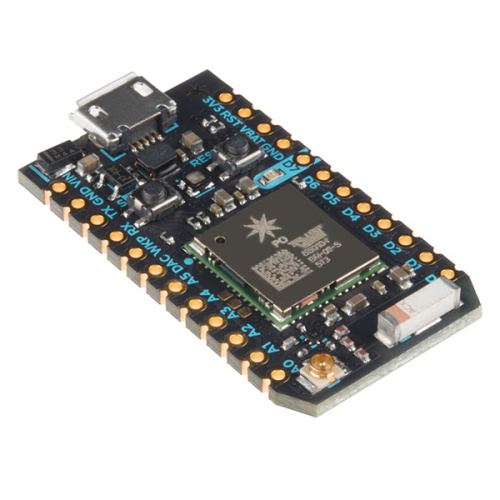 Particle's IoT (Internet of Things) hardware development board, the Photon, provides everything you need to build a connected project. Particle has combined a powerful 120Mhz ARM Cortex M3 micro-controller with a Broadcom Wi-Fi chip in a tiny thumbnail-sized module called the PØ (P-Zero). The Photon Kit includes a Photon with headers, a shiny white mini-breadboard, a USB-micro cable, and a couple of extra surprises to help you start building right away.
These specific Photons come without headers, making them best for surface mounting and special applications.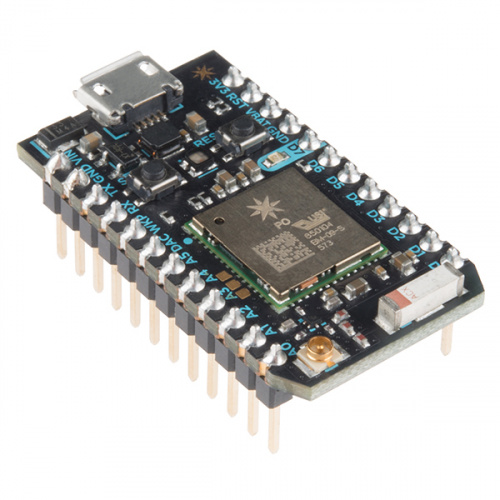 Besides the headers that come pre-soldered on, This Photon is identical to the headerless version above. These Photons make prototyping easy as each board can plug directly into standard breadboards and perfboards, and may also be mounted with 0.1" pitch female headers on a PCB.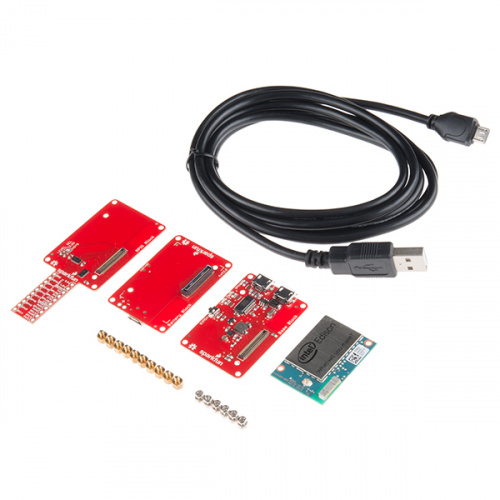 This Edison Open Power Starter Pack includes everything you need to get started with Intel's® newest computer platform. With this pack you will be able to snap three basic "Blocks" to your Edison to provide basic functionality and turn it into a modular Linux computer. While the Edison Starter Pack includes the Battery Block, this kit includes the Power Block. The Power Block is exactly the same as the Battery Block except it does not come with the battery included. For those who want to attach their own battery, or don't want to deal with shipping regulations on Lithium batteries, this kit is for you.
That's all for this week! Hopefully you are able to use one of these awesome items in one of your future projects. We need to get back to counting so we will see you back here, next Friday, for more new products. See you then!