Hooray! It's Friday and we have a few new products to show off. Today, we have a new LED array that can be easily paired with any Arduino-type device (specifically for the RedStick) and a couple exciting accessories for your Raspberry Pi 3 that should really help out. Let's take a closer look at what we have for you.
Like we said last week, even though SXSW is going on and most of us are there, we still have plenty of new products waiting for you!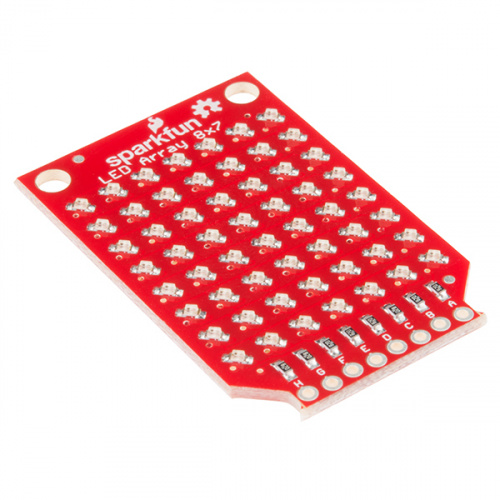 The SparkFun LED Array is a set of 56 LEDs arranged in a nice 8x7 grid. This little board requires eight pins while the library supports any ATmega 168 and 328-based Arduino device. The SparkFun LED Array was developed to be used in conjunction with the BadgerStick as a fun and interactive way for people to learn about soldering and engage with SparkFun products at the multiple trade shows we appeared at. Now this LED array is available to everyone!
Get Started with the SparkFun LED Array Hookup Guide
This is a high quality switching 'wall wart' AC to DC 5.25V 2400mA USB Micro-B power supply manufactured specifically for projects that require a higher level of power. This compact USB AC charger is UL and CSA listed and incorporates a highly regulated output switching power design to assure a constant, accurate DC power delivery.
These wall adapters are perfect for supplying power to the Raspberry Pi 3's power requirements.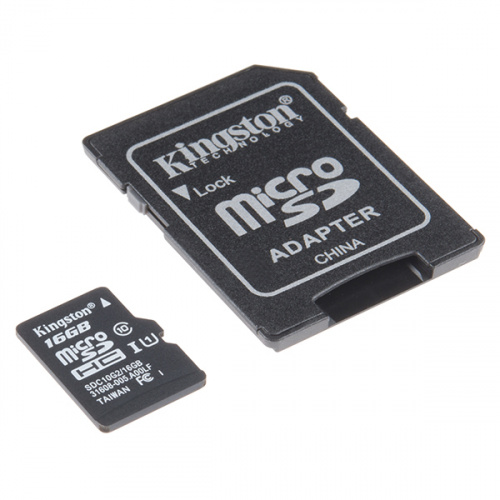 This is a class 10 16GB microSD memory card, perfect for housing operating systems for single board computers and a multitude of other information. Since this is a class 10 microSD it is capable of transferring data at speeds up to 45MB/s allowing it to have a noticeable increase in performance while running an on-board OS.
This microSD card is perfect when used with the Raspberry Pi 3, as its boot card.
That's all we have for this week. If you are in Austin this weekend come by SXSW Create and say "Hello!" If not, be sure to check back Monday for some very exciting PI DAY offerings for 3.14.16!