Life moves pretty fast.
When Chelsea the Destroyer started blogging about Short Circuit, I couldn't help but think about other great movies that came out in 1986. In my personal opinion, it was a great time to be alive and enjoy '80s cinema.
The movie I was thinking about the most was Ferris Bueller's Day Off, the seminal John Hughes movie about a high school kid playing hooky and having one of those classic days that seem to define everyone's adolescence.
In that movie, our titular hero is quoted as saying, "Life moves pretty fast. If you don't stop and look around once in a while, you could miss it." This is where I am with our Hackster projects right now.
I've been in and out of the office traveling and experiencing all manner of wonder, from the rainy swamps of Washington D.C., to the dizzying lights of Tokyo and its Robot Shows. I haven't been following Hackster projects too much.
What I wanted to do was highlight a few projects that have caught my eye recently, and hopefully inspire a few more awesome projects. I haven't had a chance to reach out to all of these projects' creators, but I will, as soon as I'm back from my next conference. I promise.
So, right now, indulge me as I stop and look around Hackster.io for projects.
BadgerStick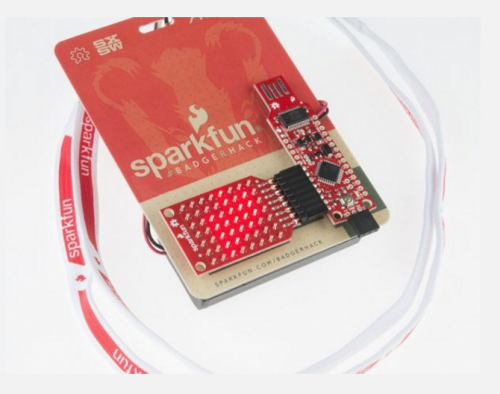 I want to start with Vasilis's project called BadgerStick. He based this on our old giveaway, but you can buy the RedStick, which is our commercially available, "stick"-based Arduino board.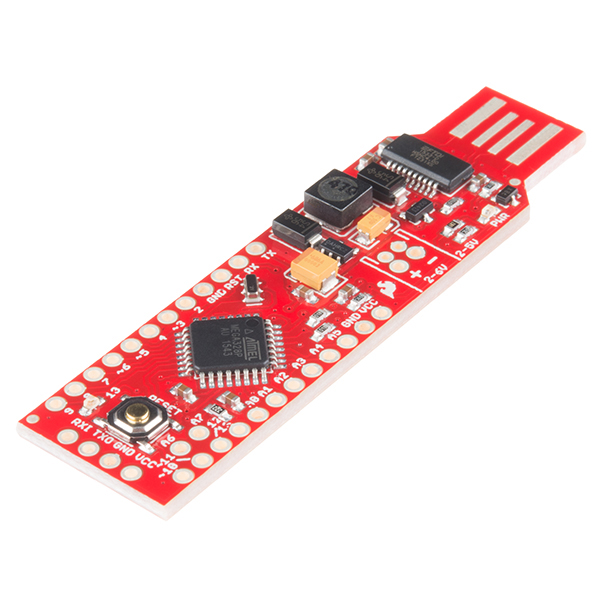 Plug the board right into your USB port and start programming! I own a RedStick – bought one as soon as we had them available. I thought it was a cool giveaway, and I was excited to get my hands on one and start playing with it. Every month when I look for new projects on Hackster.io, I always look to see what people are doing with the RedStick.
Sight Cycle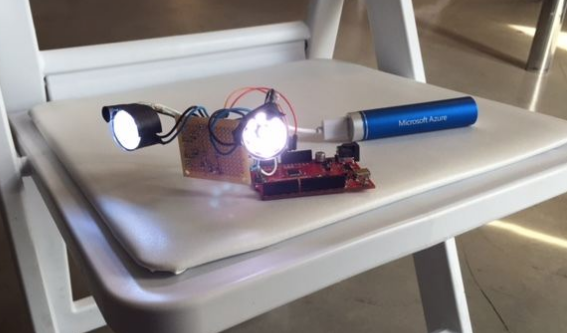 Anytime I see someone take a hobby I love and add electronics to it, I get excited. As an avid road biker, I'm interested in watching a project like this bike light proceed. I come from a world of "more light equals better," but I also see the need for extended battery life. I ran into an issue a few weeks back where my lights died on my way home on a night ride.
Let's find a way to save my battery and keep me riding longer at night!
Fluxx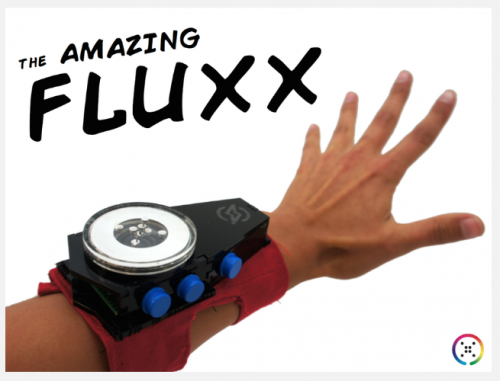 Last year the Fluxx team created a really intense project to help children in hospitals connect to their nurses. This is the kind of project that makes me feel warm and fuzzy about what can be done with embedded electronics.
Check out the use case the team wrote. If that doesn't give you hope, nothing will. Thanks, Fluxx, for giving me some hope today and making my little stop across Hackster.io a wonderful experience.
I plan to reach out to all of these project people and learn more about how each project is progressing. If you want a chance to be part of the next SparkFun project of the month highlight, upload your project in Hackster.io. I'll take a look at it and reach out if it's going to be featured. Thanks a lot! Until next month, keep building.