It recently became apparent to me that I was in dire need of an at-home work space, but I was reluctant to start putting it together. As a maker, I want my work space to be super functional like a workshop, but as a designer I want it to look good, too. I live in a small, one-bedroom apartment without much space for an office, so I needed to engineer this work space to be as organized and functional as possible. And of course - cost was a factor.
I was pretty uninspired by the pre-made pegboard and work space accessories I found online, and I definitely did not want to invest in design-y office accessories, so I decided to take advantage of my access to 3D printers and make my own. This is one of the most amazing things about 3D printers; if you can't find what you want out in the world, you can just make it yourself. As someone who thinks about the best and worst uses of 3D printing quite a bit, I was super excited to pursue this project, and I was really pleased with how it all turned out!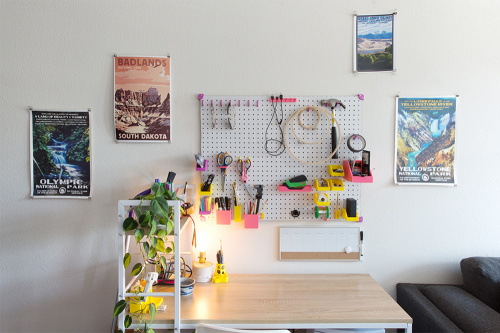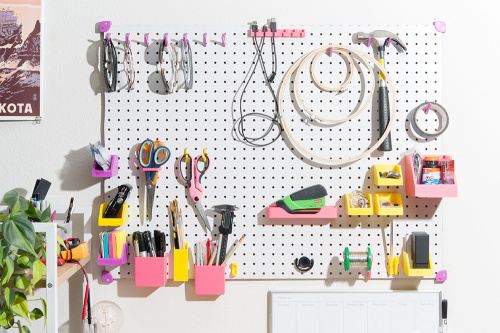 After a quick search on Thingiverse, I found countless open source models for pegboards and desks. For better or worse, all of these free existing models meant I didn't have to do any modeling on my own. I ordered some brightly colored ABS filament from Amazon to give the accessories more of a design feel. I made a big mistake when I was ordering filament though – our LulzBot printer takes 2.85-3mm filament, but two of the colors I ordered were actually 1.75mm. I had enough bright colors to still make the work space look good, but it was a good lesson to always double check the filament diameter. Learn from my mistakes!
Before we jump into the different parts I ended up using, let's talk about my printer and settings. For all of the below objects I was using a LulzBot Taz 5 with a single extruder and 2.85mm ABS filament. I prepared the downloaded .stl files in Cura with the following settings: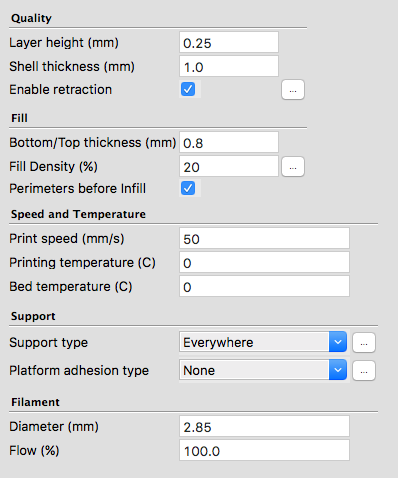 You may notice I did not set the printing or bed temperature in Cura. That's because before I started the print, I would set the bed and nozzle heat using the 'prepare for ABS' option on the printer. Newer printers will include the heat-up time in the g-code, but our printer requires a manual pre-heat.
The first files I sent to the printer were the pegboard brackets for mounting my pegboard to the wall. I was a little skeptical that these would be strong enough to hold my pegboard and all the stuff I planned to put on it, but I was very wrong. These guys hold up my pegboard without any issues and don't strain under the weight as I continue to add more to the board.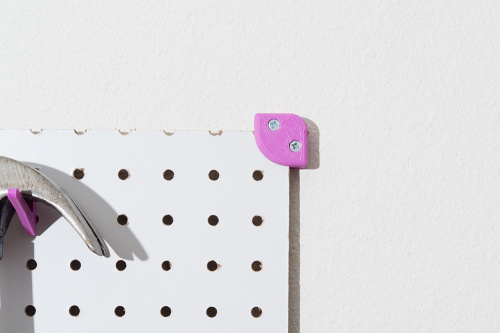 I found pegboard hook files on Thingiverse as well. These were a great addition to my pegboard because they can be used for so many different objects. I also printed a larger hook for a few bigger objects, like my embroidery hoops and painters tape. I found that I needed to do a little sanding on the actual pegs to get them to fit into my pegboard; that's a common theme with these prints - sand, sand, sand. Often the print is a little too thick for the pegboard hole so it requires a little refining before use.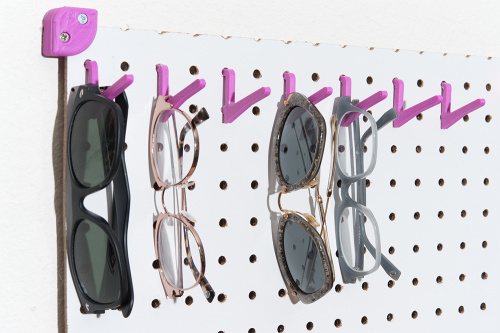 A major requirement for my workspace is to have plenty of storage, so I was happy to find bins, boxes and trays, all fitted for pegboards.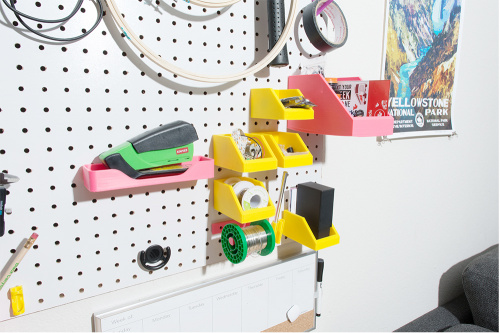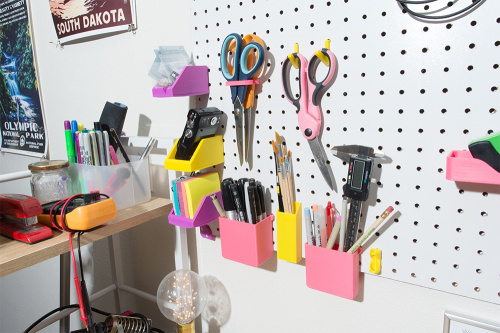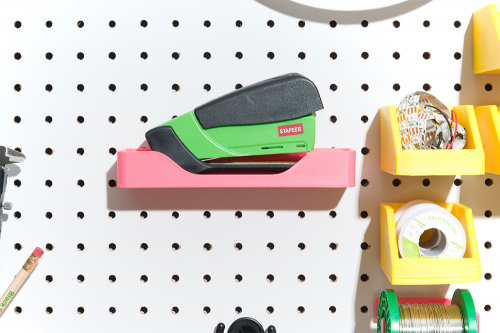 In the interest of making my workspace ready for DIY electronics, I wanted to find a decent solder spool dispenser.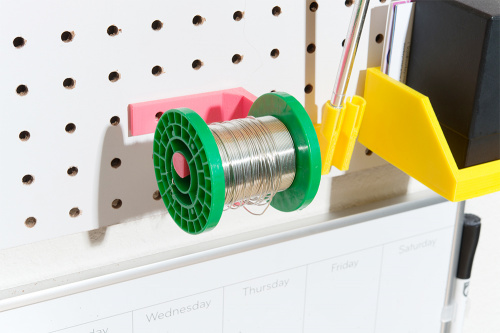 I also wanted somewhere to put my hot glue gun that kept the wire organized and out of the way, so I was very happy when this glue gun caddy came out well.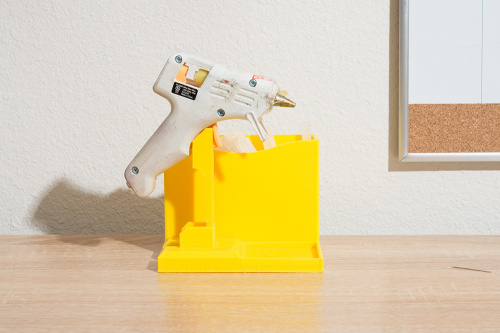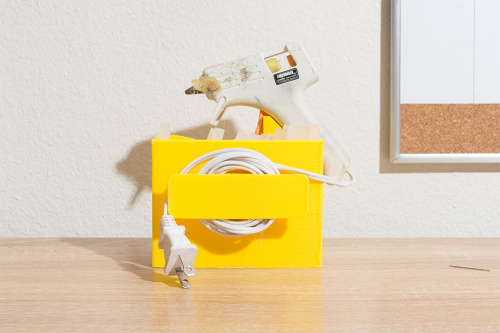 Another awesome find for the maker crowd is this USB Wire Holder, which allows me to keep my different wires organized.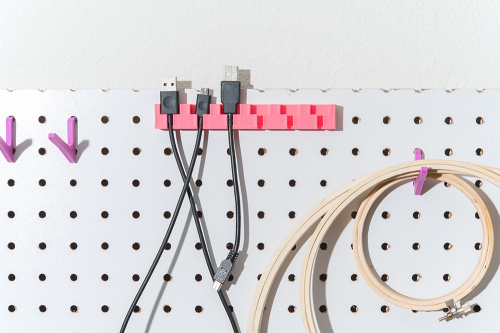 While we have easy access to 3D printers here at SparkFun, we understand that not everyone has a printer at their disposal. Often, local libraries or makerspaces will have a 3D printer available. If not, there are services like Shapeways that will print products for you - at a cost of course! If you are thinking about investing in your own printer, check out SparkFun's 3D printer offerings.