This Friday we have a brand new soldering kit for beginners that teaches you how to make a flashlight, just in time for Halloween! We also have the new Soft Circuits Kit from ChickTech that covers the basics of e-textiles and wearables, an updated version of the OpenMV, two antennas for your GPS/GNSS devices, and additional parts for your Shapeoko and Nomad CNC mills!
As a reminder, One Day Only Sales are back for the month of October, so we'll be having flash sales on a wide selection of breakout boards every weekday from now until October 26th. Just check the featured content at the top of the homepage each weekday for the new deal! In addition to our breakout board flash sales, we'll also be taking 15 percent off most of our Qwiic boards through October 31st. Unfortunately, SparkX items aren't included, but those are a great deal if you're looking to be on the cutting edge of SparkFun's product development.
Learn the Basics of Soldering and Circuits!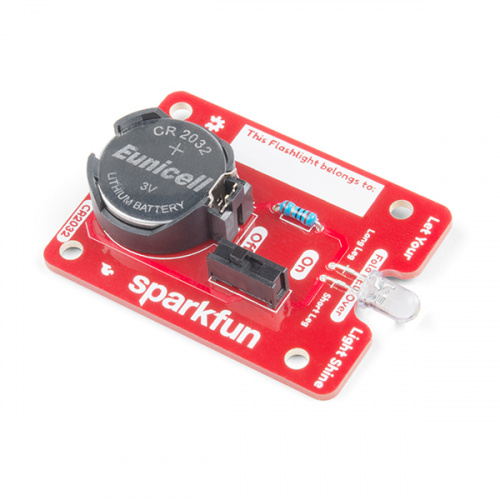 Are you new to soldering? This Flashlight Soldering Kit is an easy-to-assemble soldering kit designed to help teach the basics of through-hole soldering and circuit design. This kit only requires you to solder four unique parts onto a PCB and insert a CR2032 battery. Once completed, you will have a simple flashlight that will light up dark areas and keep the monsters away!
---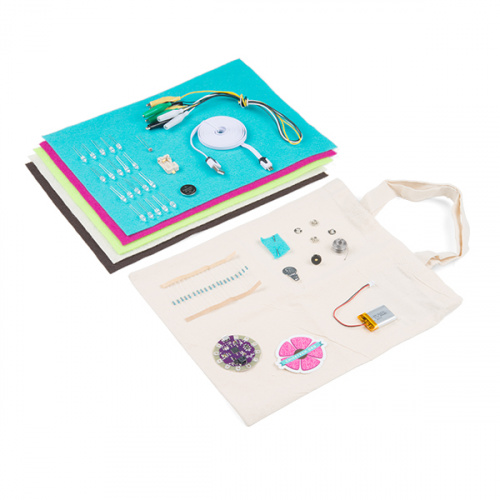 ChickTech's Soft Circuits Kit is a fun combination of electronics, software and art! Using the materials in the kit, you'll learn the basics of electronic circuits and coding with Arduino by creating a LED bracelet and a unique and interactive totebag - no prior experience necessary! To design your own soft circuits, you'll learn to sew so that electricity flows, code with the LilyPad Arduino and create plenty of exciting projects!
---
The OpenMV M7 Camera is a small, low-power microcontroller board that allows you to easily implement applications using machine vision in the real world. The best part about the OpenMV is that it is not only capable of image capture, but also face detection, color tracking, QR code reading and plenty more. If you are looking for an economical camera module boasting multiple high-end features, look no further than the OpenMV M7!
---
Today we also have two new antennas for your GPS and GNSS devices! One is a Magnetic Mount Antenna and the other is an Embedded Antenna. Make sure to check them both out!
---
To help with all your CNC needs we also have five brand new accessories, including two new drills, collets and an edge finder! Make sure to look through them all and see if there is anything you might need!
---
That's it for this week, folks! As always, we can't wait to see what you make! Shoot us a tweet @sparkfun, or let us know on Instagram or Facebook. We'd love to see what projects you've made!
We'll be back next week with even more fantastic new products!