This week, to celebrate the final season of everyone's favorite romcom, Game of Thrones, we've added a bit of a theme! We have the new SparkFun Qwiic Scale to weigh all your coinage, a new TFT LCD Breakout to expand your options for watching your favorite (miniaturized) show, and our new Master of Coin shirts! That's not all though, because we end the week with a new, 12-inch ruler and two strips of APA104 LEDs to light up the darkest, terror-filled night!
Weigh it all in the blink of an eye!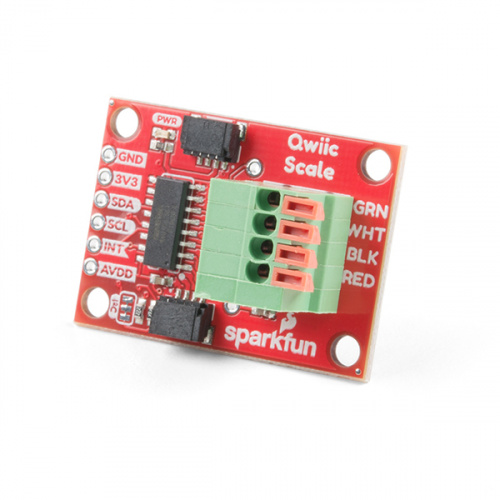 The SparkFun Qwiic Scale is a small breakout board for the NAU7802 that allows you to easily read load cells to accurately measure the weight of an object. By connecting the board to your microcontroller, you will be able to read the changes in the resistance of a load cell and, with some calibration, get very accurate weight measurements. This can be handy for creating your own industrial scale, process control or simple presence detection. Utilizing our handy Qwiic system, no soldering is required to connect it to the rest of your system. However, we still have broken out 0.1"-spaced pins in case you prefer to use a breadboard.
---
Display whatever you wish!
The SparkFun TFT LCD Breakout is a versatile, colorful and easy way to experiment with graphics or create a user interface for your project. With a 4-wire SPI interface and microSD card holder, you can use this breakout to easily add visual display/interface capabilities to a project, as well as provide all the storage you might need for multimedia files.
---
Our new limited edition tee is here, with a nod to Game of Thrones! These shirts come in red and gray in both men's and women's fitted sizes, and are designed to keep those around you guessing what game you're playing with the positive side of the classic coin cell battery that we carry in our catalog. The back also has our SparkFun emblem on the negative side of the CR2032.
Even though we only show the large sizes in this blog post, please be aware that sizes S through XXL are available as well! Click here to find each size available, but remember: these shirts are only available for a limited time so get them while you can because once they are gone, they are gone!
---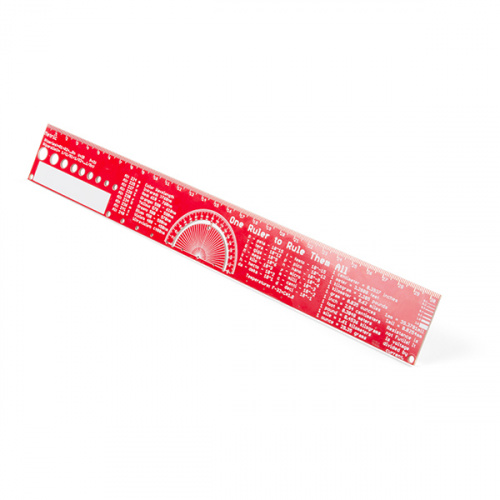 One ruler to rule them all! This may look like a basic 12-inch ruler, but it's made from a PCB. We have included useful information you might use on a daily basis, including wire gauge holes, transistor diagrams, common fractions, Roman numerals and metric-to-imperial conversions. Most importantly, the ruler provides you with a straight line, centimeter markings one side and inch markings on the other side.
---
These are sealed and bare addressable, one-meter, 5V RGB LED strips that come packed with 60 APA104s per meter. There is access to each APA104 LED and each strip length can be easily modified. You will be able to control each RGB LED individually, giving you the ability to create cool lighting effects for your car, or perhaps under-cabinet lighting in your kitchen! These LED strips are compatible with similar WS2812 and SK6812 addressable LEDs.
---
That's it for this week! As always, we can't wait to see what you make! Shoot us a tweet @sparkfun, or let us know on Instagram or Facebook. We'd love to see what projects you've made!