Hello everyone, and welcome back to another Friday Product Post! We have a pretty big week with nine new products to showcase! We kick it all off with the new SAMD51 Thing Plus, a new development board that blows all the others out of the water! Following that, we also have two new Qwiic-enabled boards: a 12-bit ADC board and a pHAT. Programmers should be excited for today too, because we have three new Segger options for you. We have a few more little products as well, but we'll get to those below.
That Thing certainly is a plus!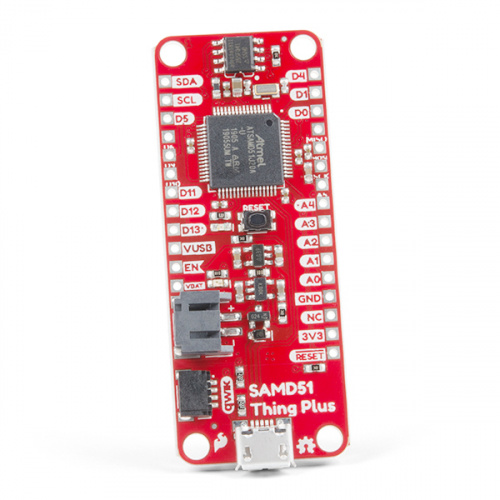 Is it power you seek? With a 32-bit ARM Cortex-M4F MCU, the SparkFun SAMD51 Thing Plus is one of our most powerful microcontroller boards yet! The SAMD51 Thing Plus provides you with an economical and easy-to-use development platform if you need more power with minimal working space. This Thing even comes flashed with the same convenient UF2 bootloader as the RedBoard Turbo. To make the Thing Plus even easier to use, we've moved a few pins around to make the board Feather-compatible, and it utilizes our handy Qwiic Connect System, which means no soldering or shields are required to connect it to the rest of your system!
---
An easier way to get Qwiic on your RPi!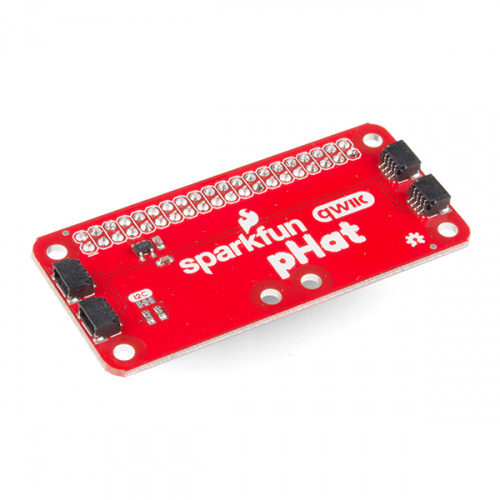 The SparkFun Qwiic pHAT for Raspberry Pi (based on the original Qwiic Hat) provides you with the quickest and easiest way to enter into SparkFun's Qwiic ecosystem while still using that Raspberry Pi that you've come to know and love. The Qwiic pHAT connects the I2C bus (GND, 3.3V, SDA and SCL) on your Raspberry Pi to an array of Qwiic connectors on the HAT. Since the Qwiic system allows for daisy chaining boards with different addresses, you can stack as many sensors as you'd like to create a tower of sensing power!
---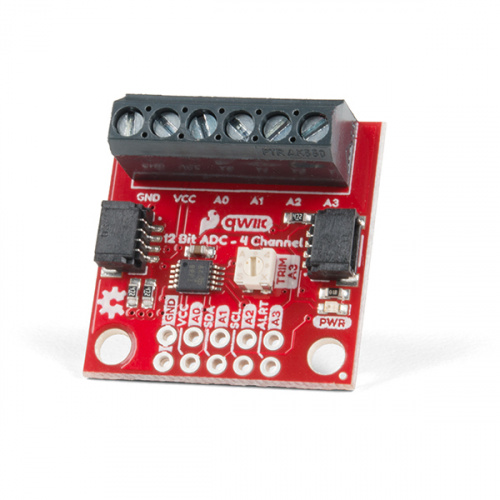 Sometimes you just need to add more analog inputs to solve a problem. It happens. The SparkFun Qwiic 12 Bit ADC can provide four channels of I2C-controlled ADC input to your Qwiic-enabled project. These channels can be used as single-ended inputs or in pairs for differential inputs. What makes this even more powerful is that it has a programmable gain amplifier that lets you "zoom in" on a very small change in analog voltage (but will still effect your input range and resolution). Utilizing our handy Qwiic system, no soldering is required to connect it to the rest of your system. However, we still have broken out 0.1"-spaced pins in case you prefer to use a breadboard.
---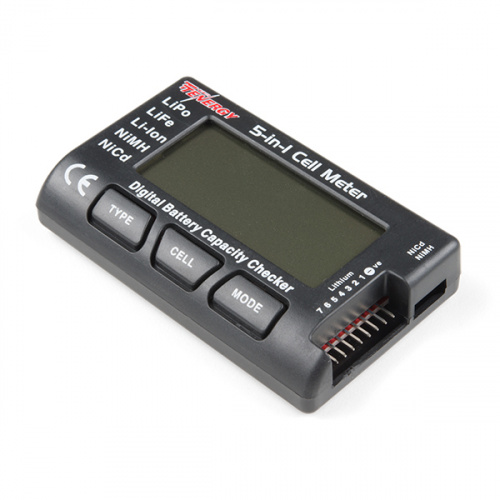 Do you yearn for complete and total mastery of your battery pack situation? Like a mystical amulet in a fantasy film, the Tenergy 5-in-1 Intelligent Cell Meter takes you one step closer to becoming an all-seeing and all-powerful battery wizard. In addition to allowing you to check the voltage of your batteries and view the capacity and internal resistance of each individual cell in lithium-based packs, this product functions as both a battery discharger and a battery balancer.
---
The J-Link line of JTAG programmers from Segger is well known for their top-of-the-line debuggers. We have three options for you today, which include the EDU Mini Programmer, the EDU Base Programmer and the BASE Compact Programmer. Each is unique in its own way so make sure to check them out. Regardless, J-Link is a great option for those of you getting started with JTAG/SWD programming and debugging!
---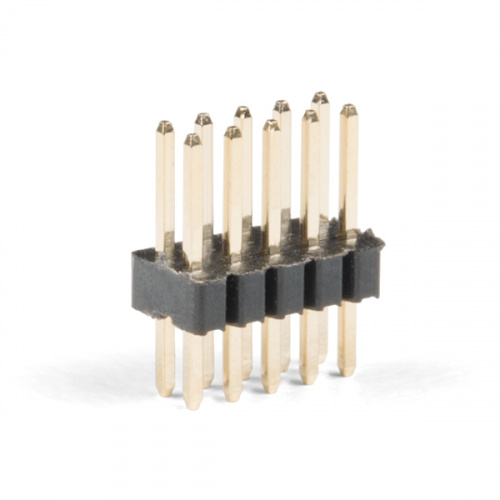 This is a super small, 2x5 pin male PTH header. This header is in the common configuration for JTAG applications. Each pin has a spacing of 1.27mm and can be cut down to smaller increments if need be.
---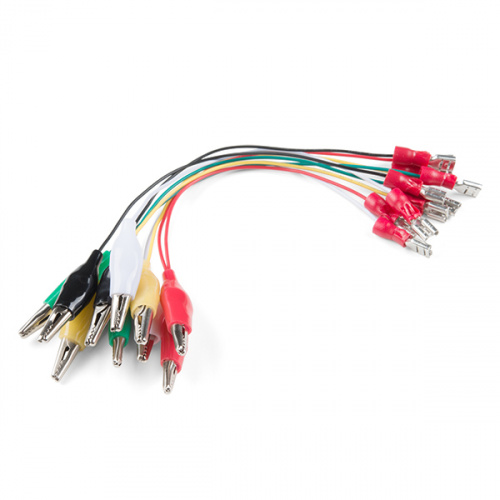 This is a 10-pack of wires that are pre-terminated with an alligator clip on one end and a female spade connector on the other. Alligator clips are a staple item for any workbench or makerspace, and with these cables you will be able to easily connect to things like microswitches.
---
That's it for this week! As always, we can't wait to see what you make! Shoot us a tweet @sparkfun, or let us know on Instagram or Facebook. We'd love to see what projects you've made!