Hello everyone and welcome to this week's Friday Product Post! We have a few new products to show off and it all starts with new Qwiic boards. Due to popular demand, two Qwiic Button boards have been moved over from SparkX to a full production run, one with a pre-populated RED LED Tactile Button and one without, so you can decide which color you'd prefer. Second is the GreatFET One from Great Scott Gadgets, and we finish off the day with a new Weather Meter Kit!
Button, button. Who's got the button?
Buttons are an easy and tactile way to interface with your project, but why would you want to deal with debouncing, polling and wiring pull-up resistors? The SparkFun Qwiic Button with Red LED simplifies all of those worries away with an easy to use I2C device! Utilizing our Qwiic Connect System, using the button is as simple as connecting a cable and loading up some pre-written code! If you don't want a red LED for a button, the Qwiic Button Breakout version allows you to choose which color illuminated button you want to solder onto your breakout to match your project!
---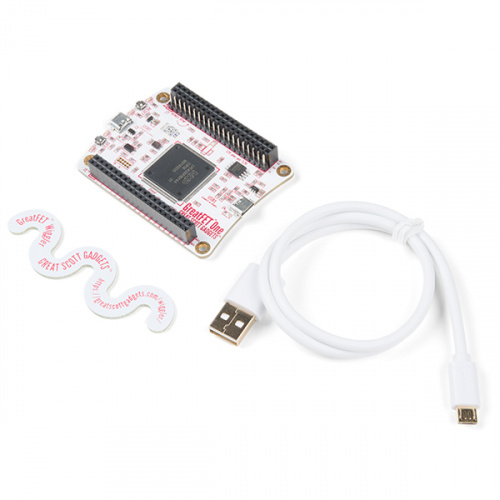 The GreatFET One from Great Scott Gadgets is a hacker's best friend! With two USB ports, one host and one peripheral, it can act as a "man in the middle" for USB interfacing. The GreatFET One connects to a host computer and extends the reach of said computer to the outside world. Whether you need an interface to an external chip, a logic analyzer, a debugger, or just a whole lot of pins to bit-bang, the versatile GreatFET One is the tool for you. Hi-Speed USB and a Python API allow GreatFET One to become your custom USB interface to the physical world. With an extensible, open source design, two USB ports and 100 expansion pins, GreatFET One is your essential gadget for hacking, making and reverse engineering.
---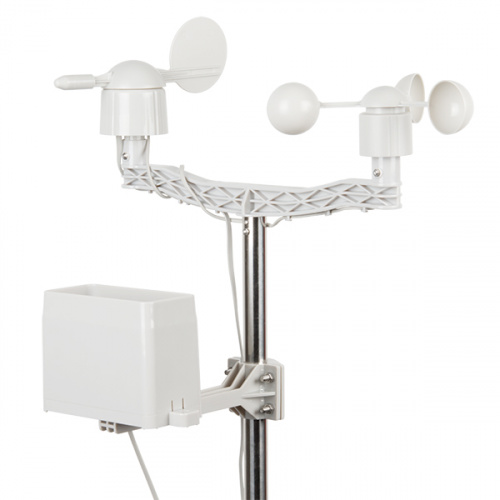 Whether you're an agriculturalist, a professional meteorologist or a weather hobbyist, building your own weather station can be a really rewarding project. When you're measuring weather, however, you need some pretty specialized sensors. This kit represents the three core components of weather measurement: wind speed, wind direction and rainfall.
---
That's it for this week! As always, we can't wait to see what you make! Shoot us a tweet @sparkfun, or let us know on Instagram or Facebook. We'd love to see what projects you've made!