Hello there, everyone! Welcome back to another Friday Product Post here at SparkFun Electronics! We have a slightly smaller week when it comes to new products, but that doesn't mean they are any less important than those released on a larger week. First up is a new SparkFun Sensor Kit with updated parts (some of which are Qwiic-enabled). After that we have three different types of Latching Terminals to make it as easy as possible to prototype! Let's jump in and see what we have!
I sense great projects in your future!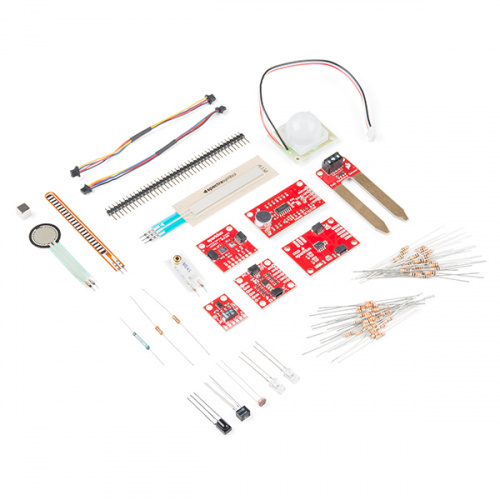 Do you have a good understanding of various sensors or need a variety of them for a project? The SparkFun Sensor Kit includes a sensor for just about every job. With everything included in this kit, you'll be able to sense gesture, humidity, temperature, motion, touch, sound, altitude, acceleration and more! These are some of our favorite sensors from each category. But wait, there's more! The SparkFun Sensor Kit now includes several of our sensor boards that feature the Qwiic Connect System for rapid prototyping!
---
You'll have no need for a screwdriver with this terminal! These are 2-pin, 3-pin, and 4-pin Latch Terminals with 5mm pitch pins. Each pin on these latches are rated up to 250V @ 11A and will line up well with the standard 0.1" spacing.
---
That's it for this week! As always, we can't wait to see what you make! Shoot us a tweet @sparkfun, or let us know on Instagram or Facebook. We'd love to see what projects you've made!