Hello everyone and welcome back. We have a ton of new products to get through and it all starts with a new version of our popular XBee Wireless Kit that now uses XBee 3. Following that we have two new versions of the NVIDIA Deep Learning Institute Course Kit, one with a Jeton Nano and one without. Four new Pirate Audio boards from Pimoroni are also here, along with new quantities on our most popular addressable LEDs. That's not all though - we have to talk about a very special sale that starts tomorrow, too.
Leap Day is kind of like a free extra day to enjoy working on your projects, and we're here to help make sure you have the parts for it! Enter the Leap Day Sale, this Saturday only. We're adding deeper discounts to our sale category and adding new items to the list!
Rules & Information:
The sale will run from 12:00 a.m. MT to 11:59 p.m. MT on Saturday, February 29th. No rainchecks or backorders will be allowed. Distributor accounts will not be eligible for sale prices. We will not be allowing the combining of orders during this sale.
Please note: We will be working hard to get as many orders out as quickly as possible, but we cannot guarantee same-day shipping during the sale day.
---
Now let's take a closer look at all our new products.
There's no liftoff let-down this week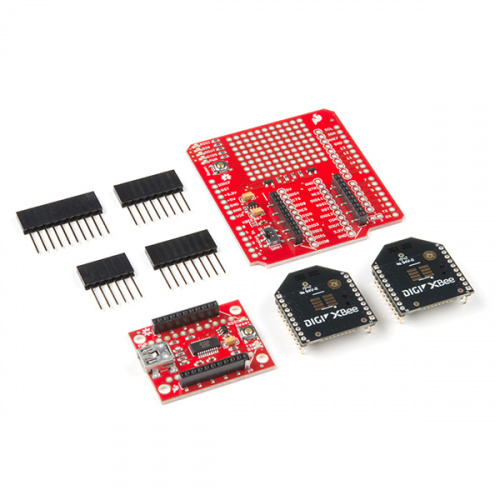 This is the SparkFun XBee 3 Wireless Kit, the perfect box full of goodies to get you started using XBees. Inside this kit you will find two XBee 3 Modules, one XBee Explorer, one Xbee Shield, and a set of Arduino R3 headers to solder onto the shield. Our entire goal for the XBee Kit was to make wireless communication simple. Connect one XBee to the shield and your Arduino, and connect the other XBee to the Explorer board and your computer, and you'll be able to seamlessly - and wirelessly - pass serial data to and from your Arduino! Using this connection, you can transmit remote sensor data, send data from your computer to update a scoreboard, or drive a robot from your keyboard!
---
With the release of the Jetson Nano™ Developer Kit, NVIDIA® empowers developers, researchers, students and hobbyists to explore AI concepts in the most accessible way. Reinforcing its commitment to widening accessibility to and innovation in the area of deep learning, NVIDIA has created a free, self-paced, online Deep Learning Institute (DLI) course, "Getting Started on AI with Jetson Nano." SparkFun now offers two versions of the DLI Kit, one with a Jetson Nano and one without.The goal of the course is to build foundational skills to enable anyone to get creative with the Jetson Developer Kit.
---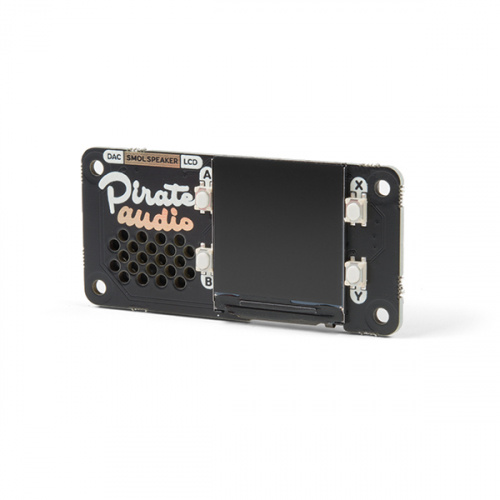 Pump out some mini beats with the PiMoroni Pirate Audio Speaker for the Raspberry Pi. The Pirate Audio Speaker is perfect for making a Lilliputian radio, sound effect player, or even as a teeny-weeny game console! The built-in 1W speaker isn't the loudest, but it's great fun for lots of projects. The display and playback buttons let you control your audio or sound effects in a jiffy. Use our Pirate Audio software to play local audio files (MP3, FLAC, etc.) or stream from services like Spotify.
---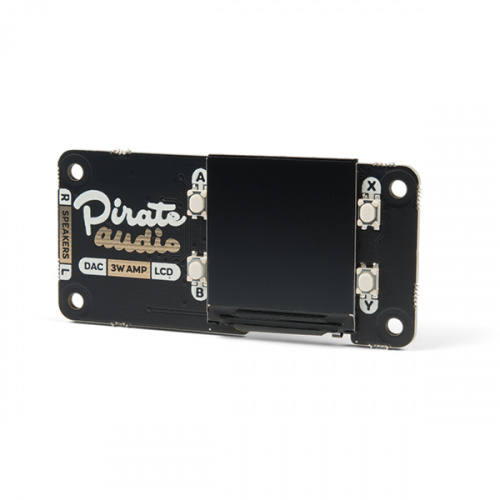 Bring an old radio or set of speakers into the 21st century with Pirate Audio 3W Stereo Amp for Raspberry Pi! The push-fit connectors on the Pirate Audio 3W Stereo Amp make it super simple to connect up a set of speakers, whether they're bookshelf or floor-standing speakers, or the speakers in an old radio. Play crisp digital audio from local files (MP3, FLAC, etc.) or stream from services like Spotify. The combined DAC and amp gives you crisp 24-bit/192KHz digital audio through your connected stereo speakers (or mixed-down mono through a single channel).
---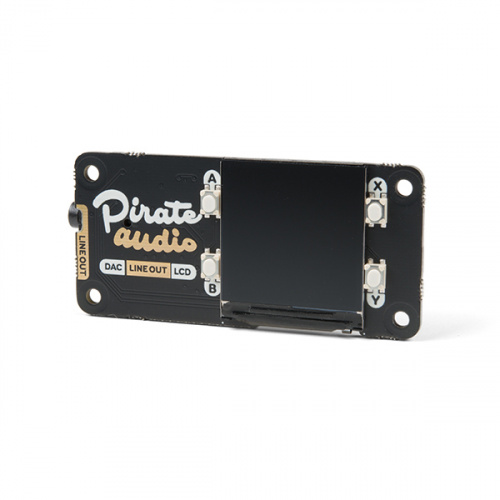 Plug the PiMoroni Pirate Audio Line-out for Raspberry Pi into your hi-fi amp or powered speakers, then sit back, relax and soak in the rich, digital audio. This board is perfect for upgrading an existing hi-fi amp and speakers, or a set of powered monitors, with digital audio from local audio files (MP3, FLAC, etc.) or from streaming services like Spotify. The DAC on Pirate Audio Line-out gives you crisp 24-bit/192KHz digital audio through its 3.5mm stereo jack. It has a high-quality I2S DAC, high-res color display, and playback control buttons.
---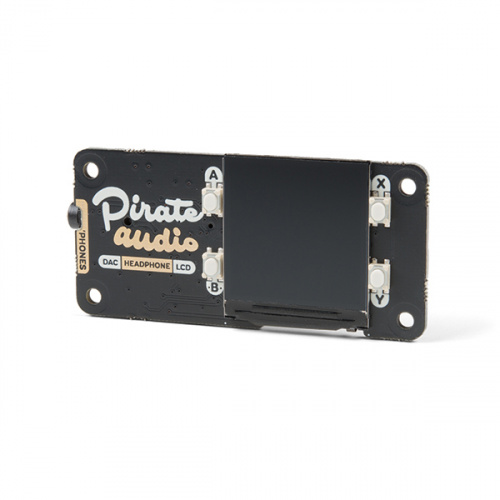 The ultimate hackable headphone amp for your desk! Build your own home-brew iPod Nano with the PiMoroni Pirate Audio Headphone Amp! It's an all-in-one solution, with gorgeous album art display, track info and playback controls for playing your local audio files (MP3, FLAC, etc.) or streaming music from Spotify. The DAC and headphone amp give you crisp, digital amplified audio through your wired headphones.
---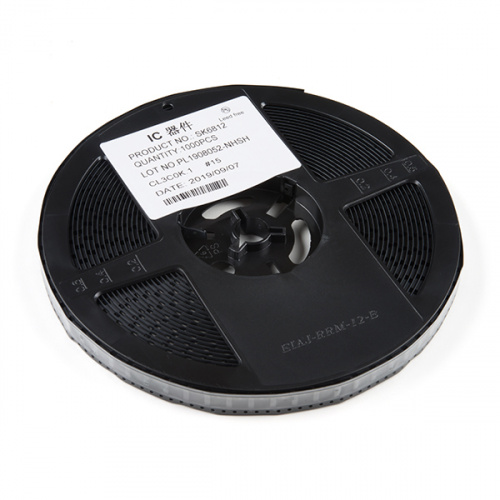 The WS2812B (or "NeoPixel") may look like a common 5050-sized (5x5mm) SMD LED, but there's actually an integrated control circuit embedded inside there too. Sometimes you don't need 10 or even 50, maybe you need a whole reel of 1,000! If you are the person who needs that many, this is the perfect quantity for you.
---
That's it for this week! As always, we can't wait to see what you make! Shoot us a tweet @sparkfun, or let us know on Instagram or Facebook. We'd love to see what projects you've made!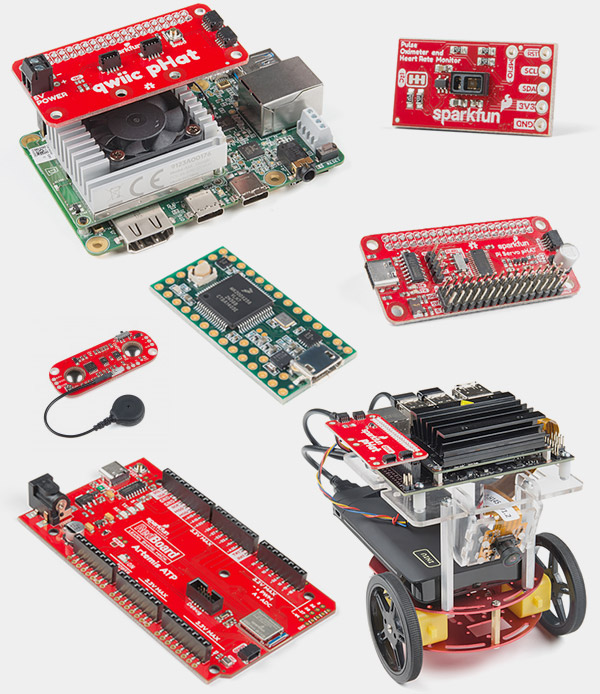 Never miss a new product!