I recently wrote a tutorial on how to connect and control non-addressable RGB LED strips. Non-addressable (a.k.a. analog) LED strips can only have one color turned on at a time over the entire strip. However, they are lower cost and are easier to use compared to their digital counterparts. Since these can be powered at 12V, daisy chained strips do not require power to be injected as often as the 5V.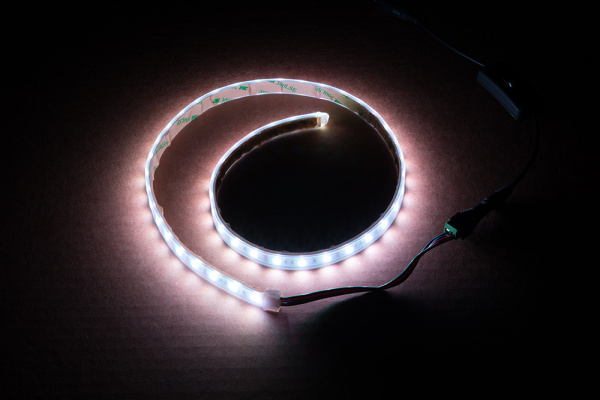 While you could just apply straight power to the non-addressable LED strips, you are limited to seven colors. You would also would need to adjust the connection every time you need to change the color. Using a microcontroller with PWM pins and a few power transistors enables you to be more flexible with your color options, adjust the brightness and include basic animations.
For more information, check out the tutorial linked below.
Note:
While the example code included in the tutorial was written for analog LED strips, this can also work for individual common anode LEDs, common cathode LEDs, and high power RGB LEDs as well!
| | | | |
| --- | --- | --- | --- |
| | | | |
| Clear Common Anode RGB LED- 5mm | Diffused Common Cathode RGB LED- 10mm | SMD Common Cathode RGB LED on a Sewable PCB | High Power RGB LED on a PCB |
Just make sure to check the datasheet to verify that there are channels for each color and include the appropriate parts if you are connecting them to a microcontroller.
Happy blinking! ^_^