Hello everyone and welcome to another Friday Product Post. We have been hard at work while staggering shifts and maintaining physical distance to make sure new products still arrive. We may not have a huge amount every week for a while, but we are doing our safest and best!
This week we start a new version of our classic TMP102 Digital Temperature Sensor, now with Qwiic! Following our new sensor, we have three new Binho products including a USB host hub, breadboard breakout, and a Qwiic adapter. We finish out the week with the Logitecch C270 webcam - it can be found in the SparkFun DLI Kit for Jetson Nano but it can also be really helpful if you are working from home.
Speaking of which, do you have bored kids at home? Keep them engaged and learning with the help of our Spring Kit Sale - available through April 17th! Designed with beginners in mind, these kits offer a springboard into electronics through circuit building, creating e-textile crafts, measuring the weather, practicing soldering, and exploring the Internet of Things (IoT).
Now onto the new products!
Qwiic, cheap and digital temperature sensing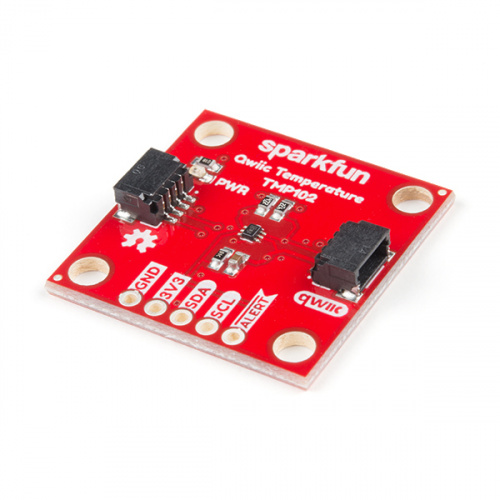 We all like to know the temperature, right? Well, with the SparkFun Qwiic TMP102 Digital Temperature Sensor, we've made it about as easy as it gets. Based on the original Digital Temperature Sensor Breakout - TMP102, we've added Qwiic connectors to bring this board into our plug-and-play Qwiic Ecosystem and added an address jumper instead of breaking out the address pin.
---
The Binho Nova Multi-Protocol USB Host Adapter allows one to interface their computer directly to hardware circuits. This device is powered by the USB connection to the host PC and is also able to provide downstream power to test circuits.
---
The Binho Breadboard Breakout breaks a male 2x5 1.27mm connector out to breadboard-friendly 2.54mm pitch headers. It's an easy way to interface your Binho Nova host adapter with other circuits using standard jumper wires as well.
---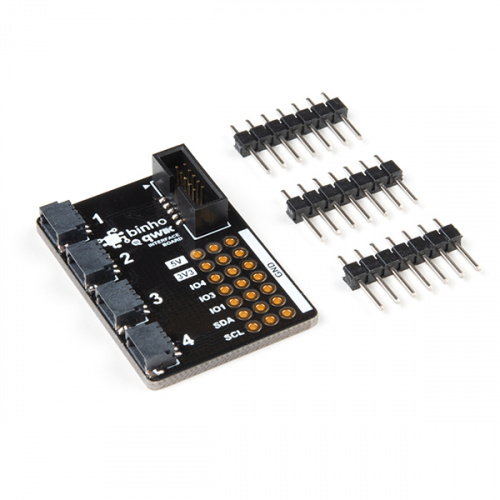 The Binho Qwiic Interface Board makes it easy for you to interface your Binho Nova host adapter with up to four strings of Qwiic devices. It also breaks out all of the pins to a series of headers for convenient jumping to other circuits, or perhaps to your Logic Analyzer to monitor everything while you develop and debug.
---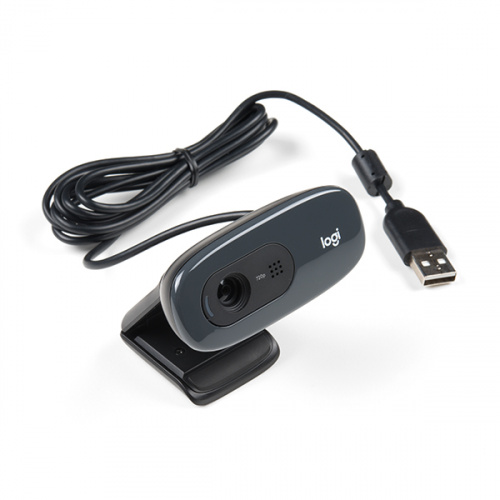 This is the Logitech C270 Webcam. With a sleek compact look and a black finish, this economical choice provides a 720p/30FPS HD resolution in a 16:9 widescreen format. The Logitech C270 webcam is compatible with most major messaging applications like Skype, Windows Live Messenger, Yahoo Messenger and more, giving you a wide selection of use.
---
That's it for this week! As always, we can't wait to see what you make! Shoot us a tweet @sparkfun, or let us know on Instagram or Facebook. We'd love to see what projects you've made!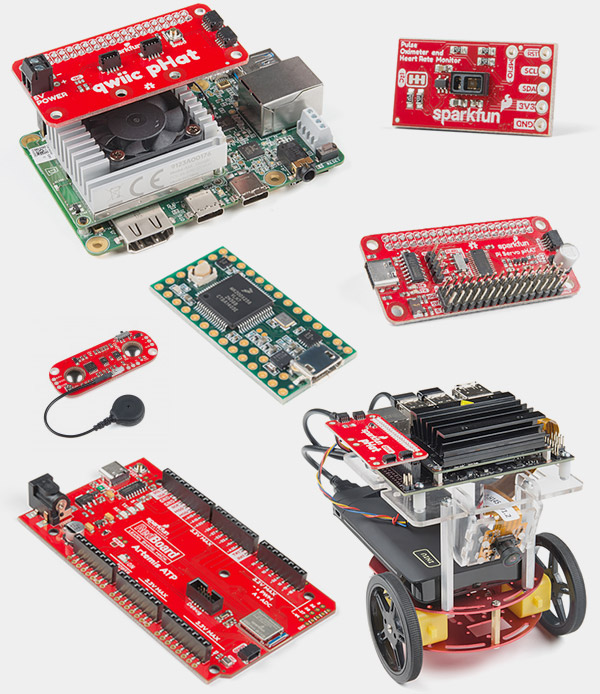 Never miss a new product!