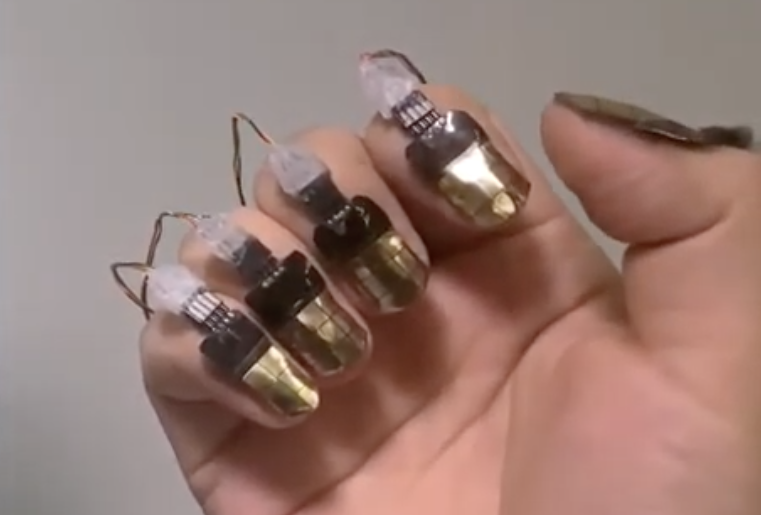 Researchers at UNIST in South Korea have developed a novel system for smart device input using touch-sensitive fingernails, called Nailz.
As noted in the team's paper, fingernails have long been augmented for cosmetic purposes and are extremely accessible, making them a perfect unobtrusive input platform.
144 thumb/finger gestures were identified for the setup, with 29 selected as being most practical. This method was then tested with a 94.3 percent accuracy. Fingernails were augmented using flexible PCB material, along with an MPR121 capacitive sensing chip, and an accelerometer was also used to detect wrist movement. Input data for this experiment was obtained by an Arduino MKR WiFi 1010 and sent to a PC for further processing.
More details on the project can be found here.