Welcome, welcome, welcome! This week we have three products to show off and they are all new versions of our popular serial LCDs. SerLCD was introduced a few years ago to provide an AVR-based liquid crystal display that didn't require a control backpack. Now, we offer two 16x2 displays and one 20x4 display, all controllable with Qwiic!
Don't forget that you can get a free SparkFun Qwiic Pro Micro BoogieBoard with any purchase of $75 or more using promo code "BOOGIEBOARD20" (some restrictions apply). Supplies are running short so get yours before we run out!
Now onto our new products!
Serial enabled LCDs have never been easier to use!
The SparkFun SerLCD is an AVR-based, serial enabled LCD that provides a simple and cost effective solution for adding a 16x2 Black on RGB or RGB Text on Black Liquid Crystal Display into your project. The PCB design on the back of the screen includes an ATmega328P that handles all of the screen control, meaning a backpack is no longer needed! This display can communicate three different ways: serial, I2C and SPI. These versions come equipped with a Qwiic connector, bringing serial LCDs into the Qwiic ecosystem. This simplifies the number of wires needed and allows your project to display all kinds of text and numbers.
---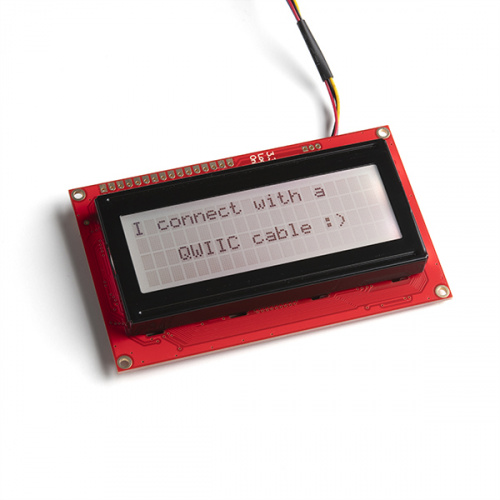 If you need something a little bigger than a 16x2 display, you're in luck! This 20x4 Black on RGB Liquid Crystal Display can be added to a project just as easily as the screens above and possesses all of the same features as well - the only difference is its size.
---
That's it for this week! As always, we can't wait to see what you make! Shoot us a tweet @sparkfun, or let us know on Instagram or Facebook. We'd love to see what projects you've made!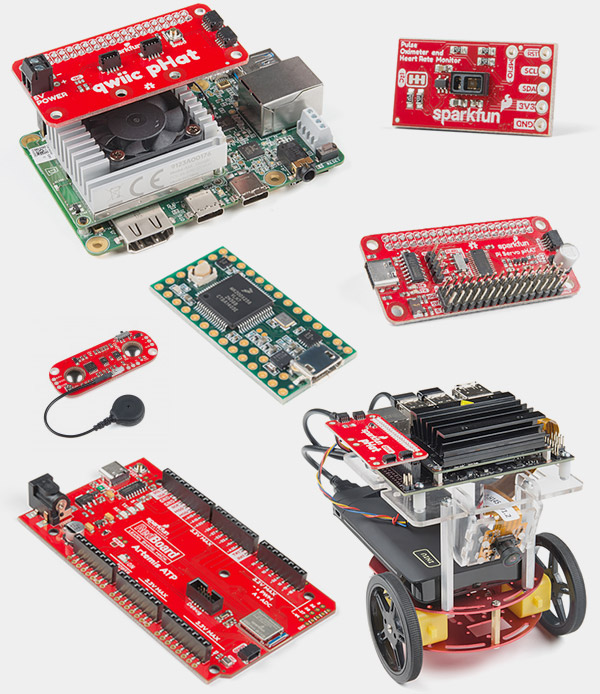 Never miss a new product!