While we can't hang out together in person, we can all hang out together virtually. We're excited to be part of the Arm DevSummit, running from October 6-8. Meet industry peers, learn about the latest hardware and software, and gain hands-on experience with various workshops.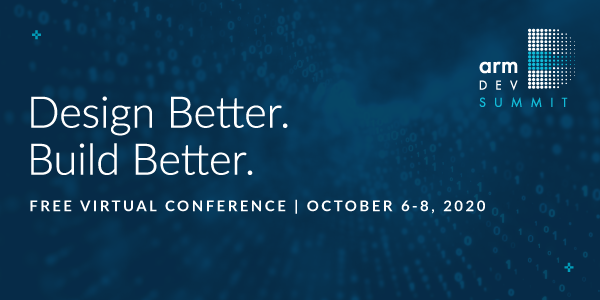 If you're curious to see what type of workshops you can attend, check out the examples below. SparkFun is excited to be providing hardware for these courses through our custom kit service offering:
Simplified Deep Learning using an OpenMV Cam, Edge Impulse, and an Arduino: In this workshop, Kwabena  Agyeman will show attendees how to quickly train a TensorFlow Lite Convolutional Neural Network (CNN) for image classification using an OpenMV Cam and Edge Impulse, then deploy the CNN on an OpenMV Cam and have it running immediately. Finally, attendees will connect the OpenMV Cam to an Arduino to easily control devices in the real world.

Containers Over-The-Air: Building Your First IoT Device: This workshop is designed to be a beginner lesson in how to deploy and manage IoT devices, in this case using the balenaCloud platform and Arm-powered devices such as a Raspberry Pi. Attendees can follow along at home to set up an account, build a container and push it to their device. Participants with a SenseHAT or similar will come away with a fully functional IoT device.

tinyML development with TensorFlow Lite for microcontrollers and CMSIS-NN: Deep Neural Networks are becoming increasingly popular in endpoint devices. Developers can perform data analytics on devices with reduced latency and energy consumption. Join Google and Arm in this workshop where we will introduce how Google's TensorFlow Lite for microcontrollers (TFLu) and its integration with CMSIS-NN maximize ML application performance. Learn how to run a person detection sample with TFLu and CMSIS-NN on an Arduino Nano device.
To register for this great event, head over to the Arm DevSummit homepage: https://devsummit.arm.com/