Hello everyone, and welcome back to another Friday Product Post - and what a Friday it is. We have so many new products to get through today and we'll start with two new shields for your Teensy! The Qwiic Shield for Teensy and Extended Qwiic Shield for Teensy allow you to use up to four different Qwiic connectors on a regular sized Teensy Dev board (like the 4.0) as well as the longer versions (like the 4.1). Next up, and you might have seen this if you joined us on Tuesday, but we have six new micro:bit v2 products, from a standalone board to several different kits (all of which are now available for pre-order)! That's not all because we also have 8GB versions of our popular Raspberry Pi 4 Basic and Desktop Kits. We have several other new products available starting today, so read on!
Get your Teensy Qwiic-capable!
The SparkFun Qwiic Shields for Teensy provide you with a quick and easy way to enter into SparkFun's Qwiic ecosystem with your desired Teensy boards. This regular-version shield is sized to work with the footprint of Teensy 4.0, Teensy 3.2, and Teensy LC, while the extended-version is sized to work with the footprint of Teensy 4.1, Teensy 3.6, and Teensy 3.5. These shields connect to the I2C bus (GND, 3.3V, SDA and SCL) on your Teensy to four SparkFun Qwiic connectors (two horizontally-mounted and two vertically-mounted). The Qwiic ecosystem allows for easy daisy-chaining so, as long as your devices are on different addresses, you can connect as many Qwiic devices as you'd like.
---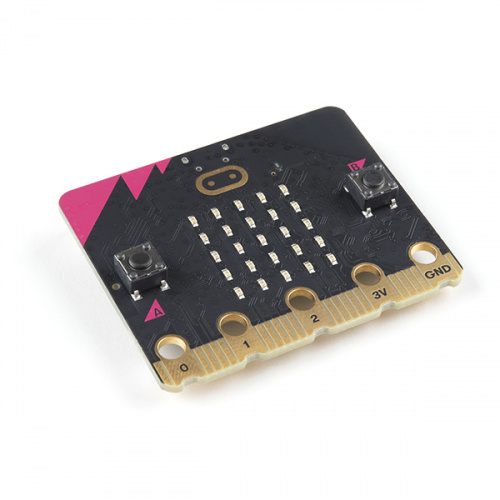 The micro:bit v2 is a pocket-sized computer that lets you get creative with digital technology. Each order contains just the micro:bit v2 board. You can code, customize and control your micro:bit from anywhere! You can use your micro:bit for all sorts of unique creations, from robots to musical instruments and more. At half the size of a credit card, you will be surprised at the amount of hardware each board is equipped with, including 25 red LED lights that can flash messages. There are two programmable tactile buttons, and a touch sensitive logo that can be used to control games or pause and skip songs on a playlist. The micro:bit can even detect motion and tell you which direction you're heading. It can also use Bluetooth Low Energy (BLE 5.0) to interact with other devices and the Internet.
All micro:bit v2 products are available for pre-order and we expect to start shipping in November. If you want to learn more about the differences between the previous v1.5 micro:bit and the new v2, make sure to check out Tuesday's post. We go into goo detail about what's new and different!
---
This micro:bit v2 Go Bundle provides you with everything you need to get hooked up and powered. This kit includes the micro:bit v2 a short USB cable, a AAA battery holder and AAA batteries. Also inside the Go Bundle you will find a Quick Start Guide with four unique ideas to get you started with micro:bit! The Go Bundle is a quick and economical way to get started with the micro:bit.
If you need more than one Go Bundle (maybe 10?) we also carry the micro:bit v2 Club Kit, which contains ten Go Bundles that provides a group with the means to start using micro:bit right away.
---
Of course, we couldn't forget developing kits to learn more about the micro:bit v2 for individuals, classrooms, and educators! Each of these kits are available for pre-order today as well. Makes sure to visit each or their respective product pages to learn more about them!
---
The Raspberry Pi 4 Basic Kit includes everything you'll need to get up and running with the new Raspberry Pi 4 8GB. The Pi 4 moves to a MicroHDMI Connector for monitors and a USB Type-C connector for powering the board. Inside the kit you will find a MicroHDMI to HDMI cable and USB Type-C Wall Adapter with USB Type-C Cable for power (USB 2.0 data rates only) - two things needed to run the Pi, but that you probably didn't have sitting around already. The wall adapter provides 15.3W of power, enough to properly power the Pi and most projects.
---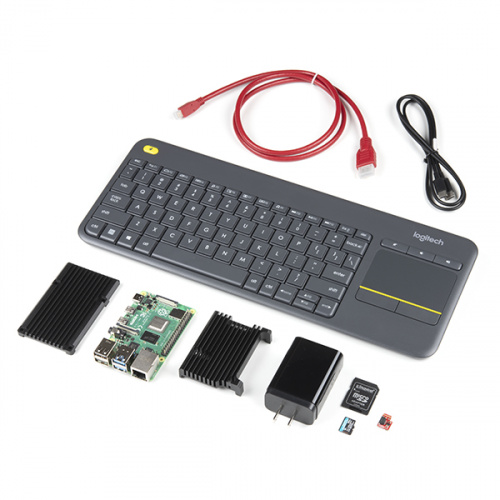 The Raspberry Pi 4 Desktop Kit includes everything you need to turn any monitor with an HDMI port into a desktop PC. A 64GB MicroSD card provides the capacity and speed needed to run most operating systems for the Raspberry Pi platform smoothly. The USB Type-C wall adapter and Type-C to Type-C cable provide a modular power system for the Raspberry Pi 4. The heat sink case provides protection for the Raspberry Pi Board but also cools the major components, allowing it to run smoothly during heavy usage. The Logitech K400 keyboard provides a plug and play HID solution for the system. Finally, we've included both an HDMI to Micro HDMI cable to interface to any HDMI monitors, and our Qwiic Shim, which allows for easily attaching any of our Qwiic Boards for adding another level to your desktop setup.
---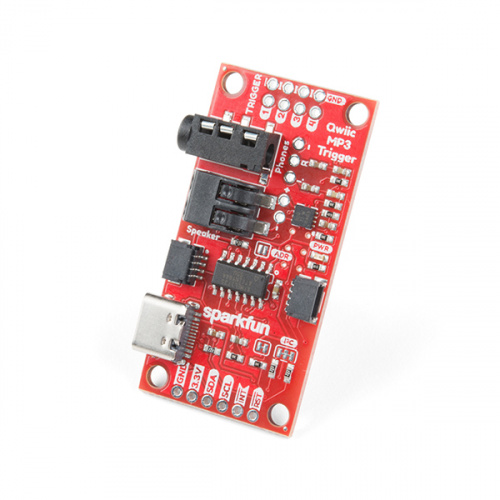 Sometimes you just need an MP3 to play, whether it's a theme song as you enter the room or a power song when you are working out. The SparkFun Qwiic MP3 Trigger takes care of all the necessary requirements - all you need to do is send a simple I2C command and listen to whatever is on your micro SD card. Utilizing our handy Qwiic system, no soldering is required to connect it to the rest of your system. However, we still have broken out 0.1"-spaced pins in case you prefer to use a breadboard.
---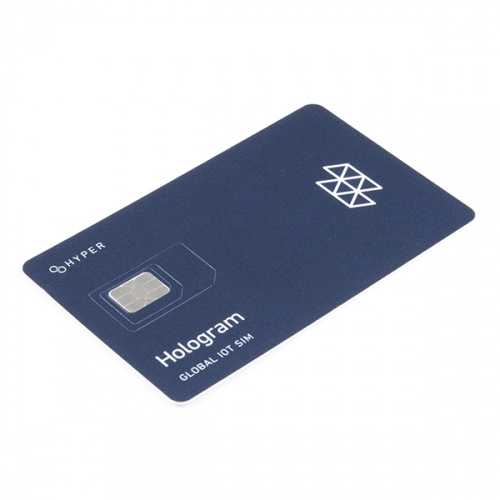 The Hologram eUICC SIM Card is a mix between legacy and new technology for cellular service for your project. Hologram's eUICC SIMs enable profile switching capabilities, so you can work with Hologram to dynamically change the subscriber profile of the SIM while the devices are in the field over-the-air. For those looking for IoT cellular service with no intentions on switching cellular carriers, this SIM card is also for you.
---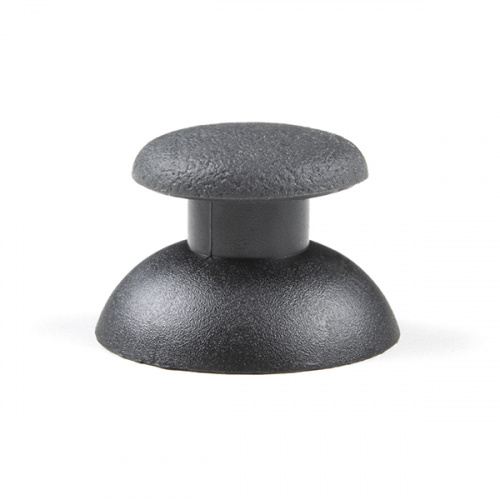 This is a "deluxe" joystick knob very similar to the thumb pads on PlayStation controllers. We specifically carry this knob to pair with our 16mm Deluxe Thumb Joystick.
---
That's it for this week! As always, we can't wait to see what you make! Shoot us a tweet @sparkfun, or let us know on Instagram or Facebook. We'd love to see what projects you've made!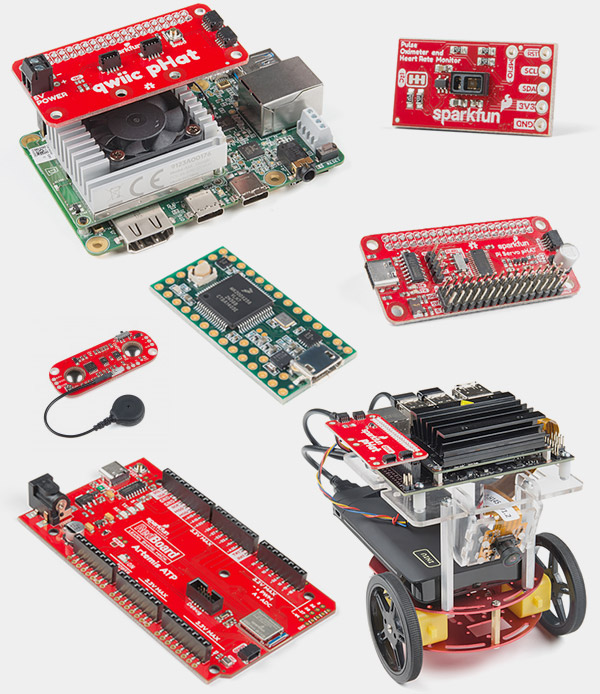 Never miss a new product!