It has been a busy couple of weeks for us here at SparkFun. Last week we released the MicroMod line, which allows you easily swap out a variety of processors into function-specific carrier boards. This week we announced À La Carte (ALC), SparkFun's custom printed circuit board production service! We went into some detail about ALC on Wednesday, but we're excited so we're going to talk about it again, as well as a new SparkX product!
What can YOU make with ALC?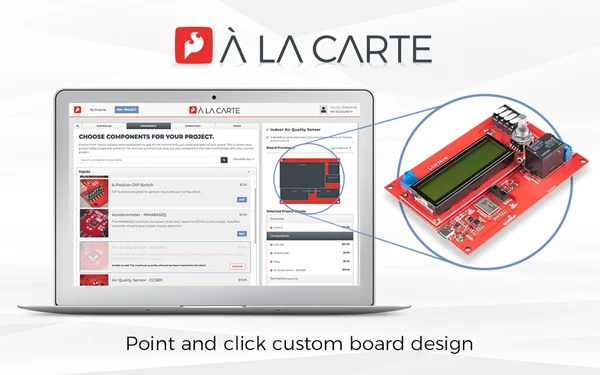 SparkFun has been designing boards for more than a decade, and we're the source for the latest and greatest technologies. We've taken all that knowledge built a platform that turns components and modules into easy-to-choose blocks. SparkFun À La Carte allows you to create custom boards by selecting only the blocks you want to use and adding them to your board. Whether you're a test engineer building 15 test fixtures or a Burning Man artist needing 47 light-activated servo controllers, ALC is there to bridge the gap between prototype and production.
Interested in trying ALC? We're offering 50% off the design fee on all new orders through 11:59 p.m. on 12/31/2020 with promo code: ALCSPARKFUN50
---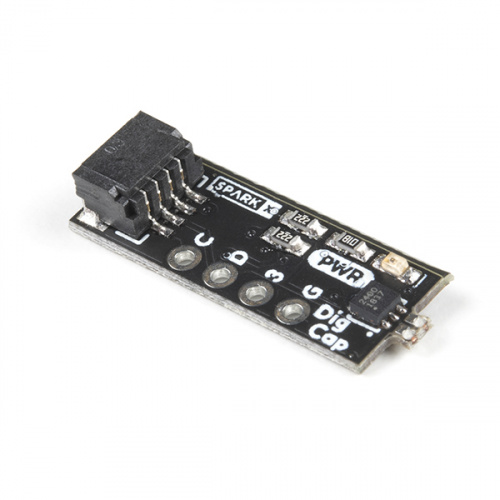 Ever need to fine tune an oscillator circuit or RF filter? It can be tricky and repetitive switching out capacitors on a PCB. SparkX's Qwiic Digital Capacitor, complete with the NCD2400M IC, can be a great solution. Solder the nibs onto any 0603 or 0402 footprint, plug in a Qwiic cable and RedBoard, and change the capacitance in code.
---
That's it for this week! As always, we can't wait to see what you make! Shoot us a tweet @sparkfun, or let us know on Instagram or Facebook. We'd love to see what projects you've made!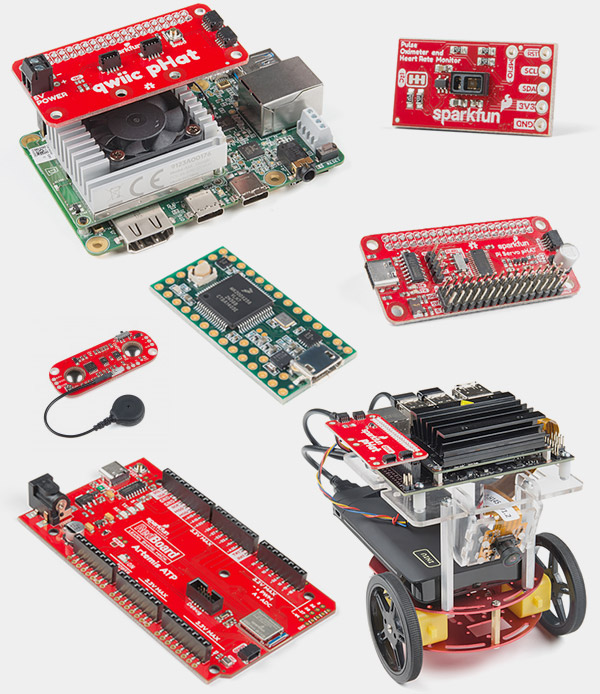 Never miss a new product!