Hello and welcome to another Friday filled with new products! It's an auspicious week for us here are SparkFun because we are officially releasing the second set of boards for the MicroMod system. That's right, a new nRF52840 Processor and a Weather Carrier Board make their debut today, and we are so excited! While the nRF52840 Processor provides another option to connect your MicroMod project via IoT, the Weather Carrier allows you to turn that same project into a giant sensor station that can scan and relay loads of atmospheric and environmental data. Following the two new MicroMod boards, we have a new version of the JetBot Chassis for robotics applications, a new 6-channel servo driver, and a USB-to-serial cable. We have a lot to get through so let's jump in and take a closer look!
Check out what's new with MicroMod!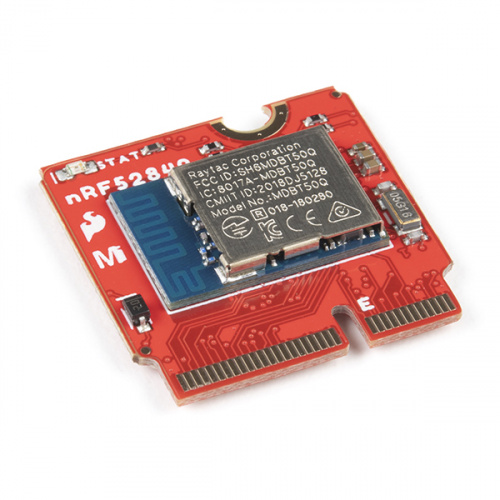 Featuring the nRF52840 SoC from Nordic Semiconductor, the SparkFun MicroMod nRF52840 Processor offers a powerful combination of ARM Cortex-M4 CPU and 2.4 GHz Bluetooth transceiver in the MicroMod form-factor with the M.2 MicroMod connector to allow you to plug in a compatible MicroMod Carrier Board with any number of peripherals.
---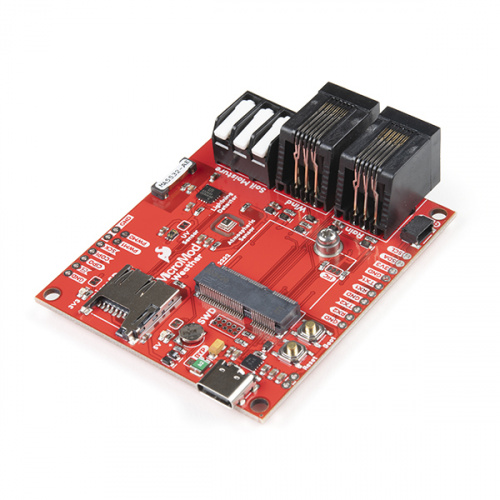 The MicroMod Weather Carrier Board is a periphery for the MicroMod ecosystem that allows you to create your own weather station with one of a multitude of processors. The carrier board includes three sensors: the BME280 temperature, pressure and humidity sensor; the VEML6075 UV sensor; and the AS3935 lightning detector.
---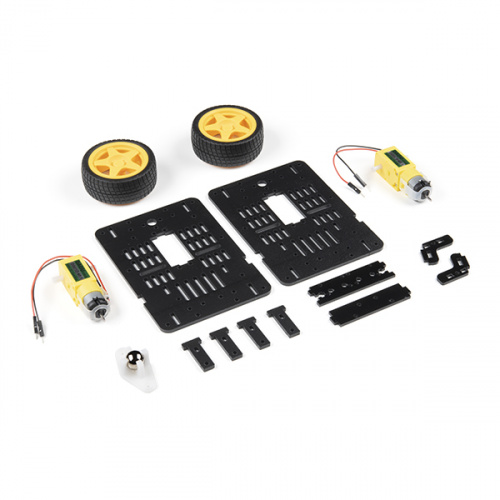 The JetBot Chassis Kit V2 is the official chassis used on the SparkFun JetBot AI Kit, but it can also be used for many different robotics platforms. The chassis plates are made from 3.5-millimeter ABS plastic milled with plenty of mounting points for sensors, servos, controllers, power and more. Assembly is simple - with just a few included screws needed for construction, you will have a reliable 2WD robotics chassis. It's a great, economical option for desktop robots.
---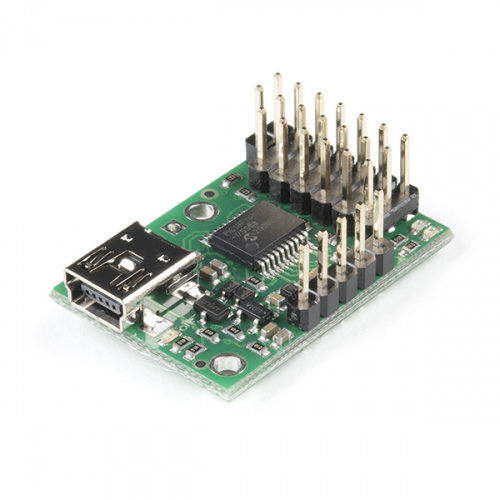 The six-channel Micro Maestro from Pololu raises the performance bar for serial servo controllers with features such as a native USB interface and internal scripting control. Whether you want high-performance servo control (0.25 μs resolution with built-in speed and acceleration control) or a general I/O controller (e.g. to interface with a sensor or ESC via your USB port), this tiny, versatile device will deliver.
---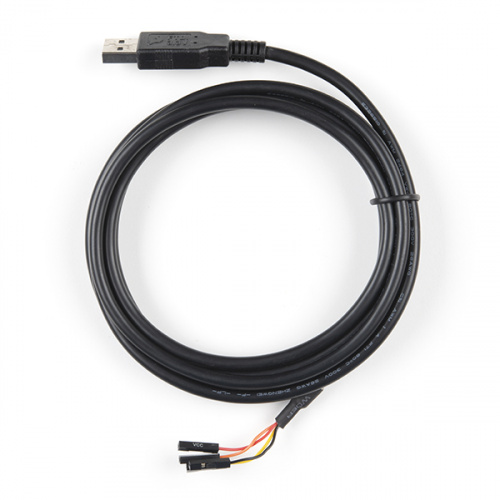 This is a USB-to-TTL Serial Cable which allows for a simple way to connect TTL interface devices to USB. The I/O pins of this cable are configured to operate at 3.3 V specifically with a Raspberry Pi, with each serial pin broken apart. Thanks to its separated pins, this cable is a perfect candidate for powering, connecting and accessing the login and debug console on an older-version Raspberry Pi.
---
That's it for this week! As always, we can't wait to see what you make! Shoot us a tweet @sparkfun, or let us know on Instagram or Facebook. We'd love to see what projects you've made! Please be safe out there, be kind to one another, and we'll see you next week!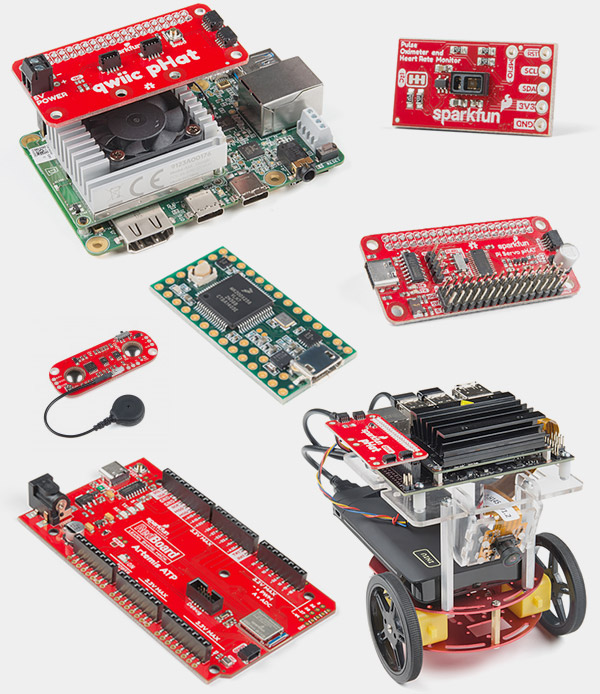 Never miss a new product!