Hi everyone! We're excited to share that our friends at Elektor Magazine have a new subscriber promo that they would like to extend to the SparkFun community! Choose a one-year digital or print subscription and get one free edition. Simply go to their site to get more information and choose your membership.
If you haven't heard of Elektor, they offer a great magazine full of the latest news, product tests and DIY projects. In addition to a bi-monthly magazine (six editions a year), subscribers also have access to Elektor's extensive edition archive (the English archive goes back to 1974, so that's a lot of additional material if you're looking for something else to binge during quarantine)!
Check out a free article below, or head over to their page for subscription information and promo rules!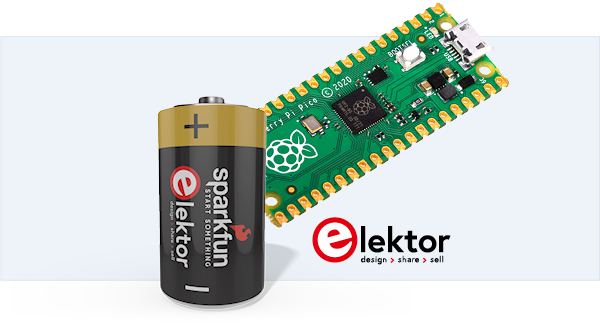 Raspberry Silicon: Introducing the Raspberry Pi RP2040 MCU and the Pico Board
January 21, 2021
Read full article on Elektor's Website
Article preview:
The Raspberry Pi Pico board announced today is not yet another slightly different Raspberry Pi board. No, the Raspberry Pi Pico is a microcontroller module based on, and this is the big news, an RP2040 microcontroller. Why is this big news? Because this microcontroller was designed by Raspberry Pi!