Since becoming an approved reseller, and with the release of the Raspberry Pi Pico and the RP2040 ICs, we've been working on a dedicated page that houses all the Raspberry Pi information we've accrued and created over the years. Behold: SparkFun's brand new Raspberry Pi resource page!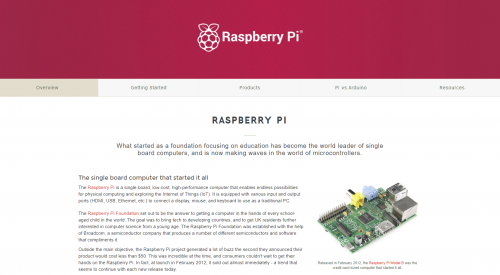 You'll find a history of Raspberry Pi from 2012 to the present, learn which operating systems are best used with your Pi, and follow along with guides on how to build smart mirrors, use remote desktops, set up access points and more. You can explore all of the SparkFun Original boards we have available, from HATs and pHATs to adapters, programmers, and stand-alone boards, and you can learn how to join the millions who already use Raspberry Pi on a daily basis.
Whatever your question or interest may be, make sure to check out our new Raspberry Pi page!
&nbsp

&nbsp