Hello and welcome back to another Friday Product Post! If you were here yesterday, you probably already know what we're going to talk about, but we have a bit more exploring to do. Let's take a closer look at the Raspberry Pi Pico, the three new SparkFun Original RP2040 boards, and the new Argo M.2 Raspberry Pi 4 enclosure!
Pico may be small, but it's mighty!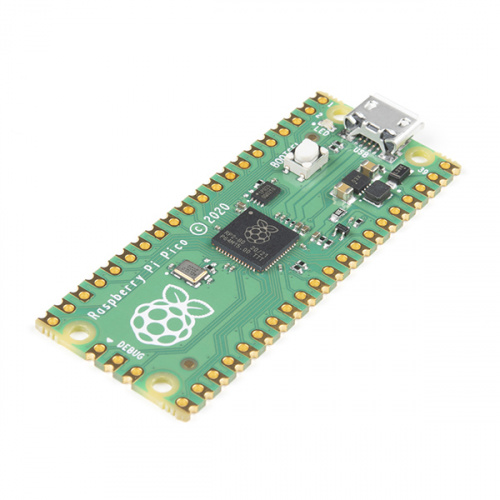 The Raspberry Pi Pico is a low-cost, high-performance microcontroller board with flexible digital interfaces. It features the RP2040, which marks Raspberry Pi's first microcontroller designed in-house. Pico provides minimal (yet flexible) external circuitry to support the RP2040 chip (Flash, crystal, power supplies and decoupling and USB connector). The majority of the RP2040 microcontroller pins are brought to the user IO pins on the left and right edges of the board. Four RP2040 IO are used for internal functions - driving an LED, on board Switched Mode Power Supply (SMPS) power control and sensing the system voltages.
---
The SparkFun RP2040 Pro Micro, MicroMod Processor and Thing Plus are a series of low-cost, high performance boards with flexible digital interfaces featuring the Raspberry Pi Foundation's RP2040 microcontroller. Each are unique in their form factors, but all allow you to access Raspberry Pi's new RP2040 processor for whatever your project may require.
The RP2040 utilizes dual ARM Cortex-M0+ processors (up to 133 MHz) and features:
264 kB of embedded SRAM in six banks
Six dedicated IO for SPI Flash (supporting XIP)
30 multifunction GPIO

Dedicated hardware for commonly used peripherals
Programmable IO for extended peripheral support
Four channel ADC with internal temperature sensor, 0.5 MSa/s, 12-bit conversion

USB 1.1 Host/Device
---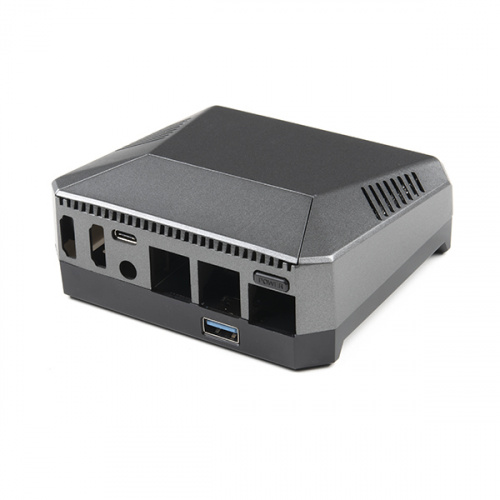 The Argon ONE M.2 Case features all the high-end features of the Argon ONE Raspberry Pi case but with the added feature of an interface for using M.2 (Key-B or Key-B&M) SATA solid state drives (not included). It also includes some upgrades over the previous generation of the Argon ONE case, including full-sized HDMI ports, power management modes, and built in IR support for using the Pi with remotes. Unfortunately the M.2 SATA support does come at the expense of the USB 3 ports, but offers a great option for those looking to use the Raspberry Pi 4 with high-capacity memory uses, such as media centers.
---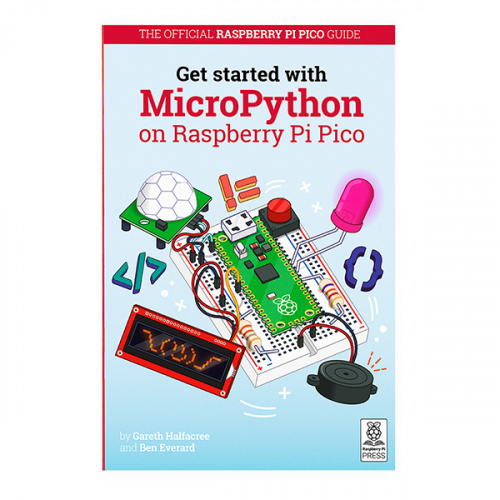 With Get Started with MicroPython on Raspberry Pi Pico, you'll learn how to work with the Raspberry Pi Pico and create programs that utilize the board's input and output pins to do things like control LEDs, write to basic character LEDs, and much more. The skills you'll learn with this book can even transfer to other hardware, such as Raspberry Pi computers and other boards that accept programming in the MicroPython language.
---
That's it for this week! As always, we can't wait to see what you make! Shoot us a tweet @sparkfun, or let us know on Instagram or Facebook. We'd love to see what projects you've made! Please be safe out there, be kind to one another, and we'll see you next week!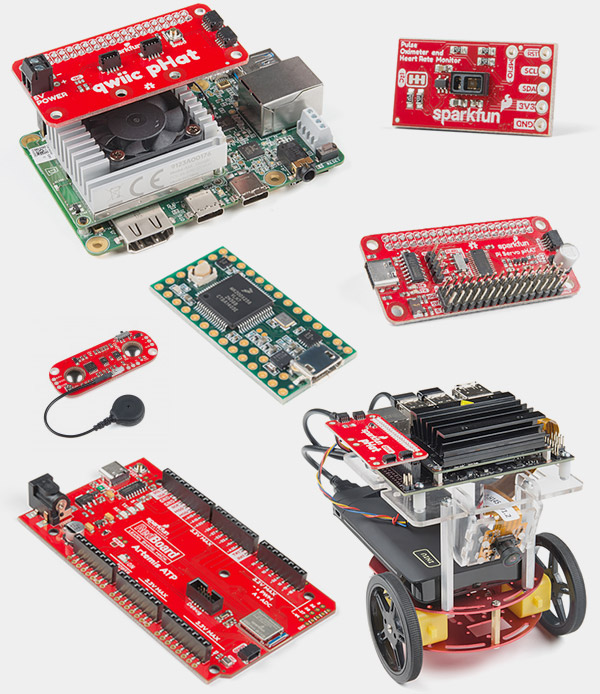 Never miss a new product!