Welcome back to another Friday Product Post, everyone! We have a few new products to show off this fine Friday and we are going to start with the brand new MicroMod Asset Tracker! This new Carrier Board for MicroMod is a fantastically robust Cellular/GNSS asset tracking board utilizing the u-blox SARA-R5 module. Like all MicroMod products, you decide which Processor Board you use with it, however we are also releasing a new MicroMod Update Tool. Just in case you want to install the neat little MicroMod Asset Tracker Firmware Update Tool, you'll be able to! Finally this week, we have a new version of the Basic Kit for the Raspberry Pi 4. Let's jump in and take a closer look!
You decide what you want to track, now with MicroMod!
The SparkFun MicroMod Asset Tracker Carrier Board provides you with a toolkit to monitor and track the location of your assets. Built around the u-blox SARA-R510M8S module, the asset tracker offers Secure Cloud LTE-M and NB-IoT data communication for multi-regional use and has an integrated u-blox M8 GNSS receiver for accurate positioning information. The SARA-R5 supports many different forms of data communication from full TCP/IP sockets and packet switched data, from HTTP Get/Put/Post, FTP (the SARA has a built-in file system), Ping, to good old SMS text messaging!
---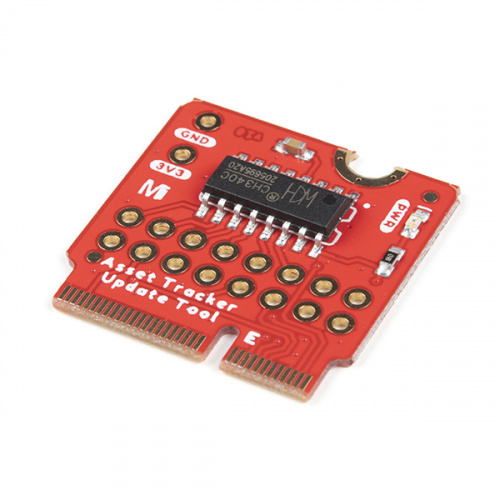 The SparkFun MicroMod Update Tool is built to interface with the MicroMod Asset Tracker Carrier Board and also makes it simple to communicate directly with the u-blox SARA-R510M8S module using u-blox's sophisticated m-center cellular evaluation software. If you're familiar with u-center, u-blox's GNSS evaluation software, you'll know how excellent their software is. M-center is every bit as good. Attach a USB-C cable and away you go!
This board is included with the Asset Tracker Carrier Board above, but we wanted to offer it on its own in case you needed more than one. We do plan on releasing more boards that can utilize the Update Tool so it is available now, early, in case you need it!
---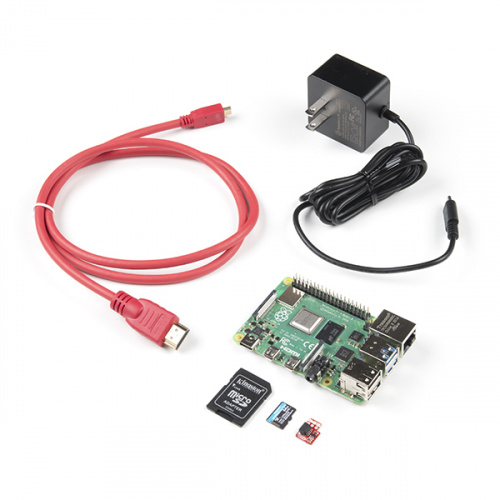 The Raspberry Pi 4 Basic Kit includes everything you'll need to get up and running with the new Raspberry Pi 4 8GB. The Pi 4 moves to a MicroHDMI Connector for monitors and a USB Type C connector for powering the board. Inside the kit you will find a MicroHDMI to HDMI cable and the Raspberry Pi wall adapter - two things needed to run the Pi, but that you probably didn't have sitting around already. The wall adapter provides 15.3W of power, enough to properly power the Pi and most projects.
---
That's it for this week! As always, we can't wait to see what you make! Shoot us a tweet @sparkfun, or let us know on Instagram or Facebook. We'd love to see what projects you've made! Please be safe out there, be kind to one another, and we'll see you next week with even more new products!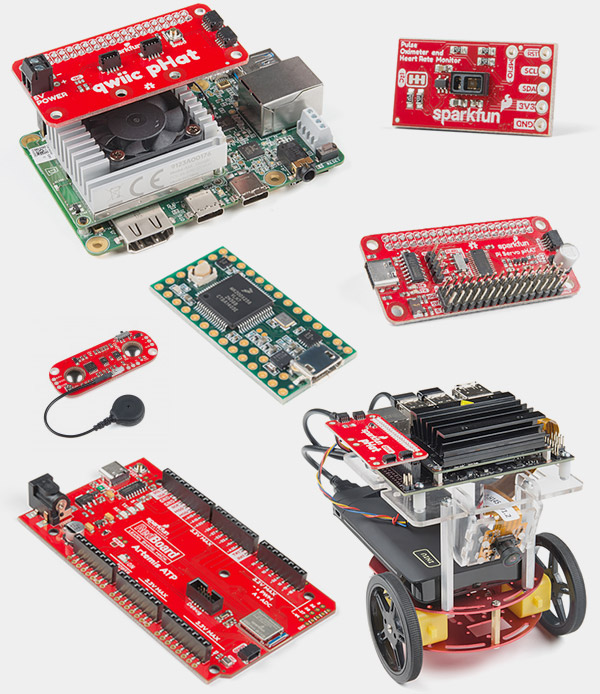 Never miss a new product!