We're now selling an OLED display module that you can use to add some fancy graphics to your project! This monochrome OLED screen measures 1.3 inches diagonally and uses a common SH1106 driver that can be controlled via SPI communication. (For more information, see its product page.)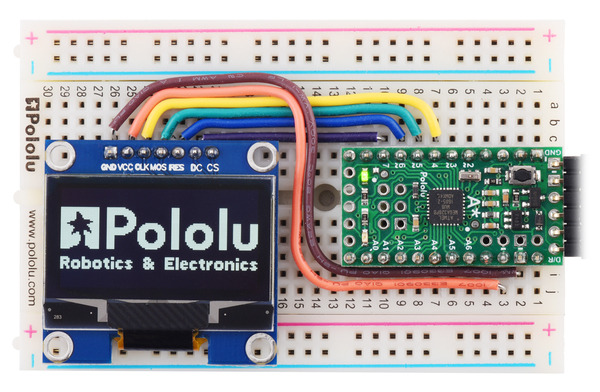 Graphical OLED Display: 128×64, 1.3", White, SPI, controlled by an A-Star 328PB Micro running at 3.3V.
With a 128×64 grid of individually-controllable, high-contrast pixels, this OLED display can show a lot more information (and looks a lot cooler) than simple text-only LCD screens. We're working on something that can take advantage of these enhanced graphical capabilities, so keep an eye out for updates!