Hello everyone, and welcome back to your familiar Friday Product Post. We are back from Thanksgiving break, still very full, and ready to release new products! This week we have three new products, starting off with the super small Qwiic SHIM for your Raspberry Pi. We follow that up with a new version of our popular LED Starter kit, as well as a new CMOS Camera.
As a reminder, next week we are running a Week of Deals sale in case you missed Black Friday/Cyber Monday! The sale will run from 12:01 a.m. MT on December 9, 2019, to 11:59 p.m. MT on December 13, 2019. New products will be released each day, and will be available at that sale price from their respective release days through Friday, December 13. No rainchecks or backorders will be allowed. Distributor accounts will not be eligible for sale prices. We will not be allowing combining of orders during this sale.
Now onto the new products for the week!
SHIMmy SHIMmy!
The SparkFun Qwiic SHIM for Raspberry Pi is a small, easily removable breakout that adds a Qwiic connector to your Raspberry Pi. The SHIM design allows you to plug directly to the Pi's I2C bus with no soldering, and the thin PCB design allows for it to be sandwiched on your Pi GPIO with other HATs! The Qwiic SHIM works great when you do not need the full capabilities of the Qwiic pHAT for Raspberry Pi, or if you want to add a Qwiic connector to your Pi but don't have room for another HAT.
---
Learn all about LEDs before you start!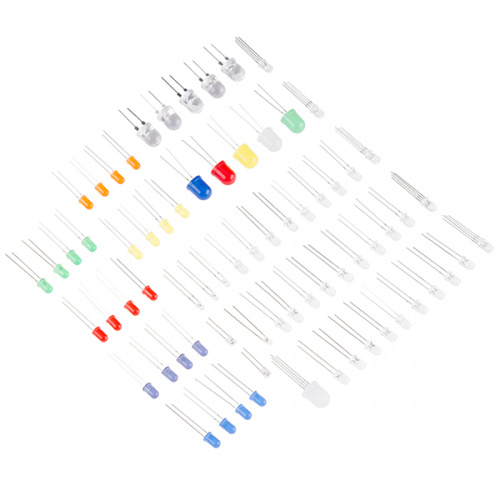 This is the SparkFun LED Starter Kit, the ultimate assortment of LEDs packed into a single red box! Inside each kit you will find over 70 multi-colored and multi-functional LEDs, and resistors to help hook everything up.
---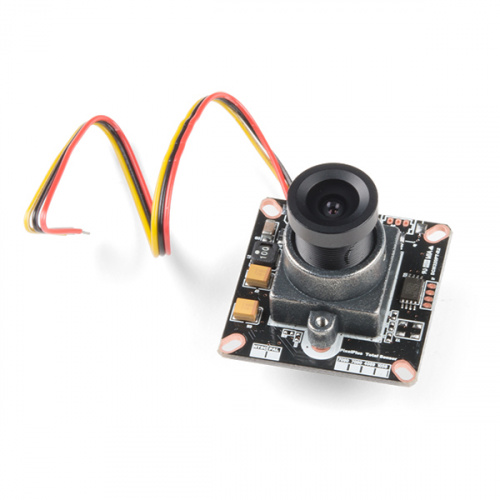 This is a high-quality color CMOS Camera Module. Power the CM-32 module, hook up any display, monitor or LCD screen with an RCA input, and get vivid color video at 976x592 resolution. Each camera comes with high-quality optics, all the on-board circuitry to output RCA signal, and a cable harness.
---
That's it for this week! As always, we can't wait to see what you make! Shoot us a tweet @sparkfun, or let us know on Instagram or Facebook. We'd love to see what projects you've made!