Welcome, everyone! This week we're starting off with a new version of the SparkFun Qwiic Mux Breakout, now with a new pass-through connector enabling daisy-chain capabilities. Next up is a new SparkX Qwiic Refrigeration Sensor using the ZMOD4450, which could be especially useful if you have some abandoned leftovers in your work fridge! To end the week we have a new version of our Raspberry Pi Zero W Camera Kit, the Pimoroni Automation HAT Mini, and an updated SIK Guidebook. First, though, we wanted to bring you some info about our newest digital event:
Summer activities canceled? Welcome to SparkFun Summer Camp! We've got your classic camp fun covered online – with an electronics twist. Check out our activity schedule, and let's have some fun! Our first week starts with e-textile projects and sales, week two is GPS, week three robotics, and week four machine learning.
Now onto our new products!
Pass-through for multiple daisy-chain possibilities!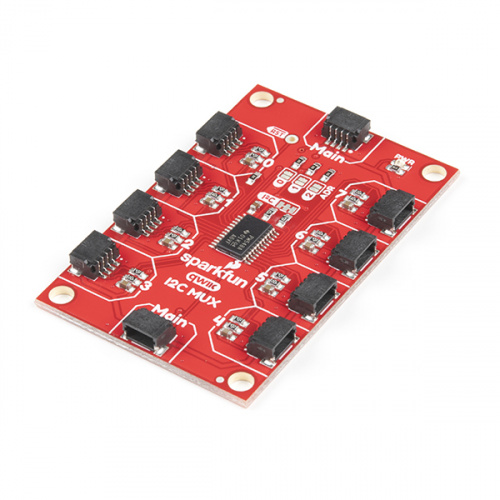 Do you have too many sensors with the same I2C address? Put them on the SparkFun Qwiic Mux Breakout to get them all talking on the same bus! The Qwiic Mux Breakout enables communication with multiple I2C devices that have the same address, making it simple to interface with. The Qwiic Mux also has eight configurable addresses of its own, allowing for up to 64 I2C buses on a connection. To make it even easier to use this multiplexer, all communication is enacted exclusively via I2C, utilizing our handy Qwiic system.
---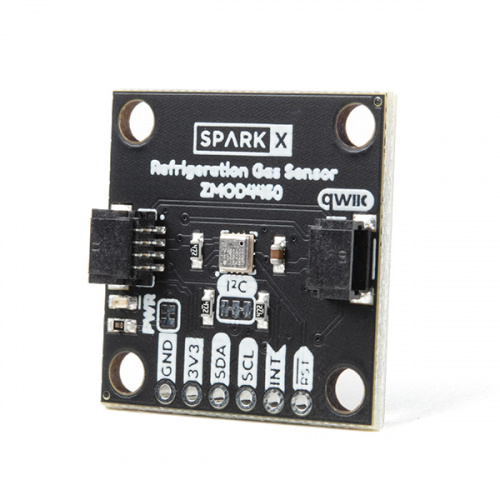 The ZMOD4450 gas sensor from Renesas is a unique Refrigeration Air Quality Sensor designed to measure gases emitted by food ripening or rotting: ethlyene, amines and volatile sulfur compounds. The sensor can measure Ethylene (C2H4), Trimethylamine (C3H9N) and Dimethy sulfide (C2H6S) in air with up to ±10% repeatability, and with additional calibration using a known organic compound, can be accurate to ±15%. With the ZMOD4450 you can finally quantify that funky smell coming from your refrigerator.
---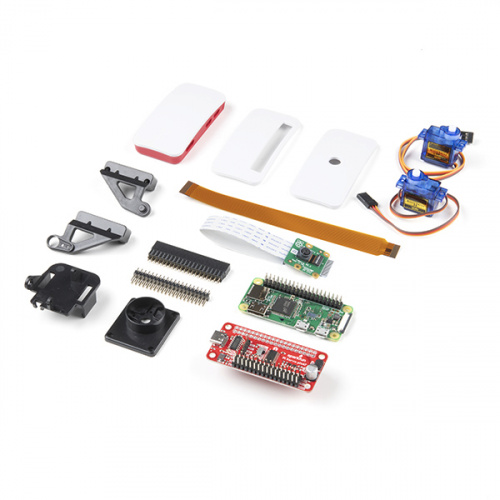 The SparkFun Raspberry Pi Zero W Camera Kit provides you with a pan/tilt camera controlled via a Raspberry Pi Zero W. This kit consists of parts that are easy to assemble and program, expanding the Raspberry Pi Zero W's IoT capabilities and highly tailored accessibility to the Pi Camera Module. With the Zero W camera kit, you will be able to create homemade motion-activated security systems, webcam interfaces for streaming, or monitoring stations for any number of projects and adventures. After just a few steps you'll be set up in no time with your very own remote camera system!
---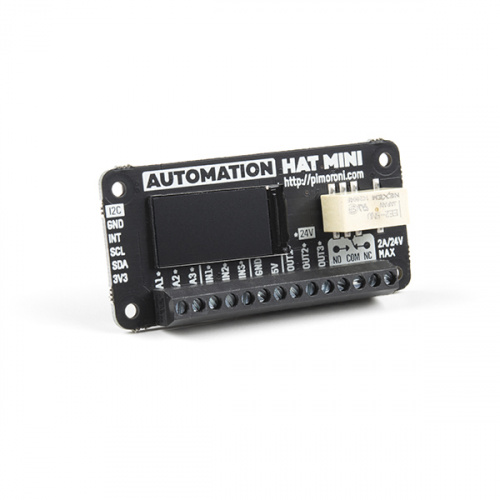 The Pimoroni Automation HAT Mini is perfect for home automation projects, giving your greenhouse intelligent sprinklers, scheduling your fish feeding, or controlling low-voltage lighting systems. The Automation HAT Mini is equipped with a relay, three buffered inputs, three outputs, and three analog inputs, all of which are 24V-tolerant. Last but not least, the HAT has a beautiful 0.96" full-color IPS LCD to display the status of your systems.
---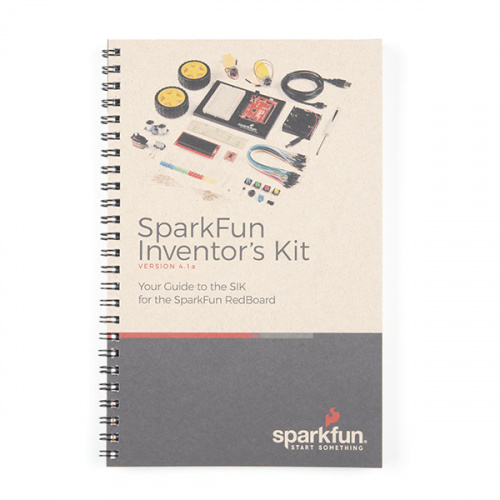 The full-color SparkFun Inventor's Kit Guidebook V4.1a contains step-by-step instructions with circuit diagrams and hookup tables for building each project and circuit. Full example code is provided, new concepts and components are explained at point-of-use, and troubleshooting tips offer assistance if something goes wrong. Once you make your way through all of the example circuits you will have a much better grasp on programming electronics!
---
That's it for this week! As always, we can't wait to see what you make! Shoot us a tweet @sparkfun, or let us know on Instagram or Facebook. We'd love to see what projects you've made!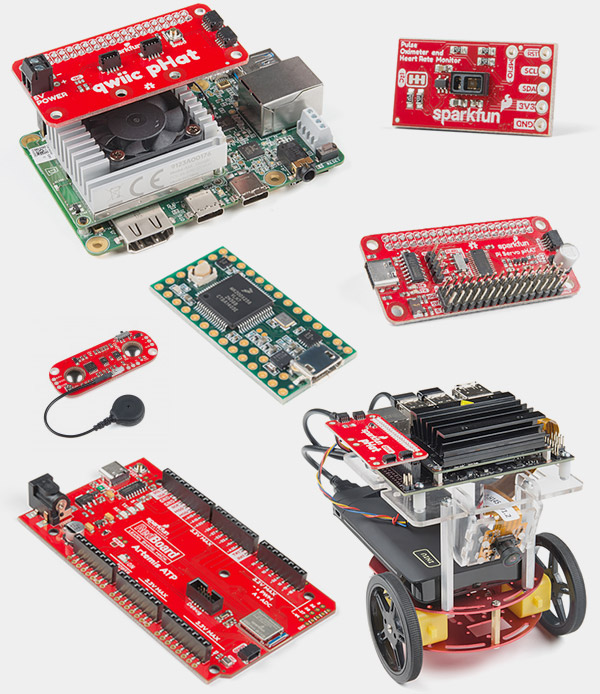 Never miss a new product!