Welcome, everyone! Thank you for stopping by for another exciting Friday Product Post here at SparkFun. This week we have plenty of brand-new LilyPad products and e-textile accessories to make whatever your heart desires. We are happy to bring you our new ProtoSnap Plus in a kit as well as a Lab Pack, a simple E-Sewing ProtoSnap board and kit for those of you who just want to light up your fabric, and a few other goodies that will help set you up! Let's jump in!
E-sew your way to a new tomorrow!
The LilyPad E-Sewing ProtoSnap is a great way to explore how buttons and switches behave in simple e-sewing circuits before crafting your project. Like other LilyPad ProtoSnap series boards, the individual pieces of the board are pre-wired — allowing you to try out the function of the circuit before sewing. There is no programming required to use this ProtoSnap, and it can be used right away!
We have also incorporated this little LilyPad ProtoSnap into an easy-to-use kit with everything you need to start sewing a simple circuit right away!
---
The LilyPad ProtoSnap Plus Kit is an all-in-one e-textile prototyping kit that has been specifically designed to make it as easy as possible to incorporate electronics into any of your garments or fabrics. The included LilyPad ProtoSnap Plus is a sewable electronics powerhouse that you can use to explore circuits and programming, then break apart to make an interactive fabric or wearable project. We have also included a USB cable, 110mAh LiPo battery, needle set and two conductive thread bobbins. With all of these parts combined and the featured Activity Guide, you will be able to plan and create fantastic projects in no time!
For our teaching friends, we have also made this kit available in Lab Pack form for classroom and makerspace applications.
---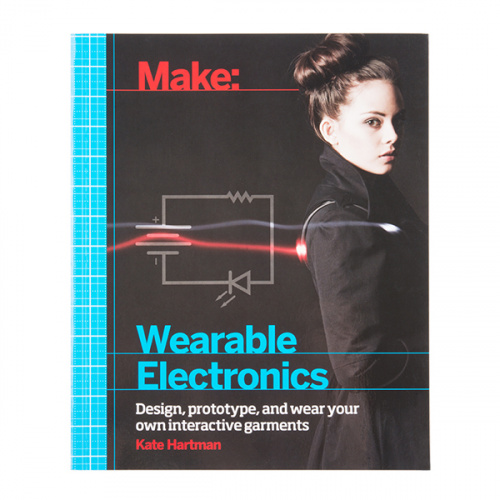 "Make: Wearable Electronics" is intended for those with an interest in physical computing and creating interfaces or systems that live on the body. Perfect for makers new to wearable tech, this book introduces you to the tools, materials and techniques for creating interactive electronic circuits and embedding them in clothing and other things you can wear.
Each chapter features experiments to get you comfortable with the technology and then invites you to build upon that knowledge with your own projects. Fully illustrated with step-by-step instructions and images of amazing creations made by artists and professional designers, this book offers a concrete understanding of electronic circuits and how you can use them to bring your wearable projects from concept to prototype.
---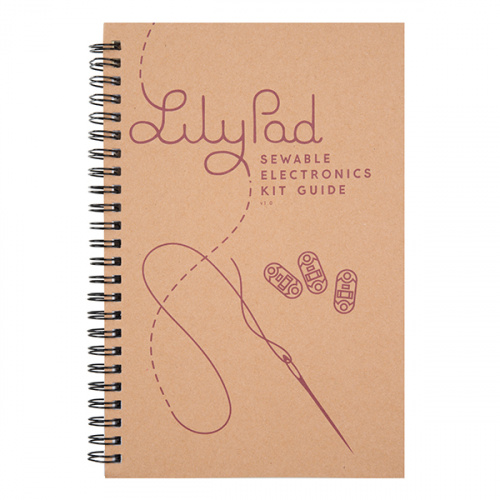 The full-color LilyPad Sewable Electronics Kit Guidebook contains step-by-step instructions for creating four interactive projects from the materials contained in the kit. Examples and circuits are provided and explained. The manual also includes a glossary and troubleshooting tips. Once you make your way through all of the projects, you will have a much better grasp on e-textiles!
---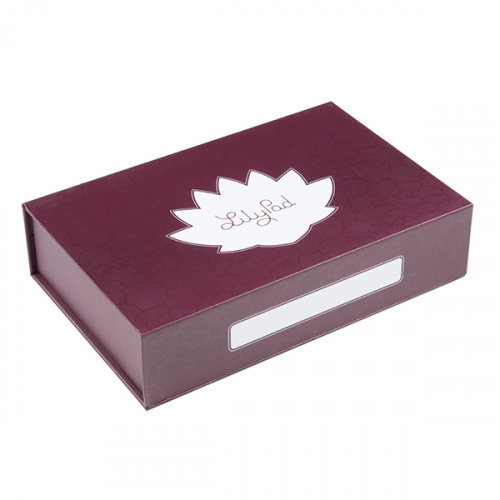 When you're working with e-textiles, you have a tendency to collect a lot of small parts: LilyPad boards, bobbins, needles…the tools of the trade. Why not pick up a sturdy box to keep your bits and pieces off the floor? This large LilyPad-branded box is made from rigid cardboard printed with a fancy tone-on-tone pattern, label space and the LilyPad logo. There are even magnetic closures embedded in the lid.
---
Last up today is a product that may not look like it fits too well into the LilyPad line but actually does. In fact, it can help you prototype your ProtoSnap Plus through its expansion ports. This is a 10-pack of wires that are pre-terminated with an alligator clip on one end and a hookup pigtail on the other. Alligator clips are a staple item for any workbench or makerspace, and with these cables you will be able to easily incorporate those clips into a breadboard, development platform or anything else to which you would normally be able to attach a hookup wire.
---
And that's it, everyone! We had a great time developing all of these new LilyPad boards and kits for you, knowing that they should help you make something amazing! As always, we can't wait to see what you make with these parts! Shoot us a tweet @sparkfun, or let us know on Instagram or Facebook. We'd love to see what projects you've made!
Thanks for stopping by. We'll see you next week with even more new products!